Expressions like IoT, Cloud and Industry 4.0 are common today. However, essential for every measurement is to understand the basics of the entire measuring chain. Crucial for any measurement are the correct sensor, proper signal conditioning and an appropriate data acquisition solution. This webinar will present all of the important steps of a measuring chain, from sensor to cloud.
---
Originally presented:
September 10, 2019
Presented by: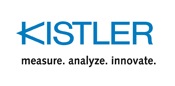 Overview
Expressions like IoT, Cloud and Industry 4.0 are common today. However, essential for every measurement is understanding the basics of the entire measuring chain. False or low-quality data doesn't improve just because it's located in a cloud, and even the smartest algorithms can't bring back information that wasn't physically captured.
Crucial for any measurement is the correct sensor selection, proper signal conditioning (which might include smart filtering) and selecting an appropriate data acquisition hardware that provides a high resolution and suitable sample rates for the signal to be captured. Then, a smart cloud application can provide added value.
This webinar will present the important steps of a measuring chain, from sensor to cloud. This will include insights into sensor selection, cabling influences, signal conditioning topics including noise, as well as choosing a suitable data acquisition system where sampling rates and anti-aliasing filters are crucial. Different network topologies and potential cloud advantages will be addressed as well. The important topic of measurement uncertainty will be touched upon as well. All this will be explained based on a practical example of a piezoelectric measuring chain to measure forces and moments.
Key Takeaways
A checklist detailing what to consider when selecting components for a measuring chain
How to compare noise values if they're specified in different ways
Understand aliasing, anti-aliasing filters and useful bandwidth
See topologies that make it easier to expand data acquisition systems
Understand the differences, pros, and cons of cloud solutions
Speakers

Bill Zwolinski
, T&M Application Manager Americas, Kistler Group
Bill earned an M.Sc.EE from The University of Connecticut with a specialization in Signal Processing and Controls. Bill currently heads up Test and Measurement at Kistler for the Americas. Prior to joining Kistler, Bill was Chief Engineer at Textron Defense Systems, responsible for the technology upgrade for Aircraft Carrier Landing Systems. In addition, Bill also held lead RDT&E positions at Bell Aerospace Textron, Calspan Advanced Technology Center and the U.S. Navy Underwater Systems Center where he worked on various electrical /mechanical systems activities.

Martin Stierli
, Team Lead DAQ Product Management, Kistler Group
Martin has a degree as an Electrical Engineer and started his professional career as an R&D Engineer and Project Manager for lamp drivers and LED converters before he became Product Manager for electronic HID gear at Zumtobel Group. In 2012, he joined Kistler Instruments as Product Manager, responsible for the Test and Measurement laboratory amplifier portfolio. Today, he is Product Manager for DAQ Solutions and responsible for the Test & Measurement DAQ & Electronics PM Team.

Michael Lauffer
, Product Manager DAQ Systems, Kistler Group
After graduation as an Electrical Engineer, Michael worked as research assistant at the Swiss Federal Institute of Technology in Zurich. In 2005, he joined Kistler Instruments in the engineering department, developing measurement electronics and software. Further education in business administration led Michael to become a product manager. He was responsible for a network encryption portfolio in an information security company, among other things. More than three years ago, he rejoined Kistler to take over the product management of the innovative KiDAQ data acquisition system.