This webinar focuses on all aspects of electric applications in large-scale vehicle linked to the high voltage battery system. Solutions for drive trains are presented as well as for auxiliary systems. Power modules, both Si IGBT and CoolSiC™ SiC MOSFET, are included and related products such as gate drivers, microcontrollers, sensors, power supply ICs.
---
Time:
9 AM EDT (6 AM PDT /
3:00 PM CEST)
Presented by: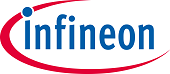 Overview
This webinar will be broadcasted at 9 am New York, 6 am Los Angeles, 3 pm Berlin.
Electric mobility reaches far beyond passenger cars. According to EU studies, heavy-duty vehicles generate 25% of all exhaust in traffic. This includes in-city delivery vehicles, public transportation and construction machinery.
Currently, the development of electric buses for urban transportation is accelerating and both, smaller delivery vehicles and long-range trucks are following.
The all-electric heavy-duty vehicle demands highly efficient semiconductor solutions in a range from some watts to several hundred kilowatts, spanning at least 5 decades of power.
Inside the vehicle, two parallel worlds of electronics coexist. One is the low-voltage domain supplying on-board functions from driver convenience to lighting in a 12 V or 24 V environment. High-voltage batteries, topping off at close to 1000 V, drive the other world.
The largest consumer of power remains the drive train, followed by climate control systems for heating and air conditioning. Subsystems that include pumps, fans and compressors are omnipresent and require highly efficient semiconductor solutions. The link between those worlds are DC-DC-converters that replace the classical alternator, which is now obsolete.
Besides driving an electric vehicle, charging the batteries is an important topic. Several potential options for this exist. On-board chargers connected to three-phase supplies pose a potential solution if longer periods for charging are available. Opportunity charging to supply power on dedicated positions is a further option. Either wireless power transfer by inductive coupling is used or an electrical connection is established by pantograph.
Charging the vehicle with high-power DC-chargers is the most powerful option. This currently allows charging powers of up to 350kW. Operation with two chargers in parallel can even double the charging power.
Infineon offers the broadest portfolio of power modules and related products such as gate drivers, microcontrollers, sensors, power supply ICs, as well as security controller, and have the ability to provide functional safety where needed.
Key Takeaways
Understand how Infineon responds to the trends in the CAV market
Get an overview of different applications : DC-DC converter, on-board charger, EDT, electric pumps & compressors
Get an insight into the complexity of an electric heavy-duty vehicle
Learn about the system solutions with power modules, gate drivers, microcontrollers AURIX™, sensors, power supply ICs
Speakers
Dr. Martin Schulz
, Principal, Application Engineering, Infineon Technologies AG
Dr. Martin Schulz has been with Infineon Technologies since 2005. In 2011, he joined the application-engineering group. His responsibilities are in the area of electrified commercial and agricultural vehicles (CAV). Thermal management and interconnection technologies also are within his field of expertise. Dr. Schulz holds a Dr.-degree in electrical engineering, gained at the University of Siegen at the department of Power Electronics and Electrical Drives. He holds several patents in the field of power electronics and is a Senior IEEE-Member.
Vincent Usseglio
, Truck/CAV OEM Business Development Manager, Infineon Technologies AG
Vincent Usseglio received his engineering degree after completed his diploma thesis at Infineon on Automotive Power DMOS in 2004. From 2004 to 2011 he was an IC designer at GME in Munich. After that, Vincent returned to Infineon Technologies in the Distribution Marketing team, where he was a global distribution marketing manager for the Commercial, Construction and Agriculture Vehicle (CAV) and the Low Voltage Industrial Automation (LVIA) markets. Vincent joined the OEM Business Development team as OBD for Truck/CAV as manager in 2018.