Agenda
**Subject to change prior to show date
11:30 AM - 7:30 PM EDT (8:30 AM - 4:30 PM PDT)
Industrial Automation Open
Visit the many booths in the Exhibit Hall, chat with booth representatives, learn about new products, and more.
Visit the Networking Lounge and interact with other event attendees.
Visit the Resource Center and download all materials of interest.
12:30 PM - 1:30 PM EDT (9:30 AM - 10:30 AM PDT)
Time:
12 PM EDT (9 AM PDT)
Overview
Fully-autonomous mobile robots, improved communication between the factory floor and business enterprise, plus new strategies for safety — these are some of the technologies reshaping today's production lines.
Learn More
Time:
12 PM EDT (9 AM PDT)
Overview
Industrial electric motor systems used in production consume more than 60% of industrial electricity in the United States, which results in 700 billion kWh at a cost of $50 billion per year. Many products and technologies exist to help lower the energy usage of these motors. This presentation will discuss some of these options and provide methods to determine the best choice for your application.
Learn More
Brian Taylor
, Senior Vice President, Power Efficiency Corporation
2:00 PM - 3:00 PM EDT (11:00 AM - 12:00 PM PDT)
Time:
2 PM EDT (11 AM PDT)
Overview
Tomorrow's industrial automation systems will require autonomous mobile robots able to "sense, think, and act in the complex real world around them." This capability, in turn, demands software that is not unique to a particular robot or task, is open to incorporate existing algorithms, and is powerful enough to solve problems not yet anticipated. Industrial-grade, hardened, and richly-supported software development systems are making such programs possible.
Learn More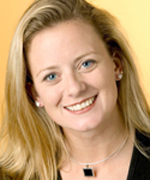 3:30 PM - 4:30 PM EDT (12:30 PM - 1:30 PM PDT)
Time:
3 PM EDT (12 PM PDT)
Overview
New machinery safety standards account for the use of safety technologies that can help you build a safer, yet more efficient and productive machine. This presentation will provide an overview of these standards, and explain how integrated safety can reduce costs and improve overall machine performance.
Learn More
Presented by:
Time:
3 PM EDT (12 PM PDT)
Overview
Appliance Transaction Modules provide a simplified gateway to exchange automation controller data with plant and enterprise applications running on general-purpose computers. These appliances, installed either in-chassis or standalone with their integrated hardware and software, tightly link PLCs/PACs and connect via "adapters" to databases or messaging queues, such as Microsoft SQL, Oracle, or various versions of Java Messaging Service (JMS).
Learn More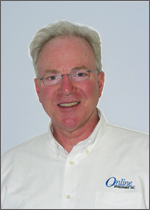 4:30 PM - 7:30 PM EDT (1:30 PM - 4:30 PM PDT)
Interact with Attendees and Exhibitors in the Exhibit Hall and Networking Lounge.
Presentations available On-Demand.