DC fast chargers shorten charging time from hours to mere minutes. Such high-powered equipment requires safe and reinforced insulation. In this webinar, we will discuss where isolation is required and how this may be addressed by Broadcom's wide selection of optocouplers.
---
Originally presented:
March 26, 2020
Presented by:
Overview
The market for DC fast chargers has seen increasing growth, especially in the electric vehicle (EV) chargers segment. Shortening the charging time from hours to minutes calls for very high power configuration, which must incorporate galvanic isolation in some form for safety purposes.
In this webinar, we will look into the main functional blocks of the DC fast charger - the power factor correction (PFC) stage, the DC/DC converter, the CAN Bus charger-vehicle interface - and understand how isolation may be implemented in each system with the various types of optocouplers offered. We will also discuss the concept of insulation monitoring and how this can be implemented within the charger by using high-voltage solid-state relays. The newly-released ASSR-601J is one such device and features a high breakdown voltage of 1500V and very low off-state leakage current of 10nA.
Key Takeaways
Learn where optocouplers are used in DC fast chargers
Find out about Broadcom's portfolio of optocouplers - gate drivers, current/voltage sensors, digital optocouplers
Check out our new product - ASSR-601J 1500V High Voltage Industrial Photo MOSFET
Speaker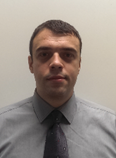 Vladan Mitov
, Field Applications Engineer, Industrial Products, Broadcom Inc
Vladan Mitov started his applications career with Senis AG and Ametes AG, where he worked as an applications and research and development engineer in charge of low-noise Hall Effect devices and current sensors based on Hall Effect devices.In 2012, he joined Avago Technologies (now Broadcom Inc.) as an Application Engineer for isolation products and has been instrumental in setting many new designs and initiatives that helped grow the isolation products business.Vladan v holds a Master´s degree (Dip.Ing) in Electrical and Electronic Engineering from University of Nis - Electronics Faculty in Serbia.