Working with specialty gases and cryogenic materials requires good leak detection practices. Every leak represents lost profit…or worse. This webinar will introduce a variety of test methodologies that will improve your leak testing protocol; increase productivity and product quality; and reduce warranty costs, downtime, and potential liability/safety hazards.
---
Originally presented:
August 13, 2019
Presented by: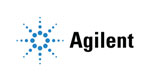 Overview
Even with the highest quality components, perfect welds and top-notch assembly, systems designed to contain gases will develop leaks. This 40-minute webinar, presented by Agilent Technologies, will describe the challenges of detecting and measuring leaks in applications related to the industrial gas and cryogenic materials markets.
In this webinar, you will learn:
Basics of helium leak testing.
Why helium?
Test methods, vacuum and sniffing
The advantages and disadvantages of various leak detection methodologies
An overview of selective ion pump detectors and mass spectrometer leak detectors
Specific application examples:

Insulated cryogenic storage tanks
Gas distribution lines
Industrial valves
MRI
Presenter John McLaren will discuss test methods - including "outside in," "inside out," - and which method will be most appropriate for a given system. He will explore the characteristics of each method to ensure that you understand its applicability to the tests you need to perform.
There will be ample time for attendees to ask questions.
Who should attend:
Those involved in any aspect of production, transportation, storage, distribution and usage of industrial gases and cryogenic materials.
Key Takeaways
Determine which test method is best for your application
Learn how to improve the efficiency and efficacy of your test
Understand the benefits and performance differences between a mass spectrometer and a selective ion pump detector
Speaker

John McLaren
, Leak Detection Marketing Manager, Agilent Technologies
John McLaren has over 25 years of leak detection experience. Prior to joining Agilent (formerly Varian) he was involved in leak detection process development at a major automotive parts supplier. Since joining Agilent/Varian in 1995 John has held various sales, sales management and marketing positions. In his current role as product marketing manager for Leak Detection, he directs product planning and development, creates specialized application solutions, and assists and trains Agilent's global sales organization.