Register to learn how to select the most suitable flare stack monitoring system for a variety of applications and explain some of their unique advantages.
---
Originally presented:
December 3, 2020
Presented by: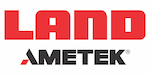 Overview
Infrared (IR) thermal imaging provides the most accurate and reliable way to monitor a flare stack. An IR camera such as AMETEK Land's flare stack monitoring imager produces high-resolution thermal images of any target, from any distance.
This webinar presents in-depth information on how to select a flare stack monitoring system, and will review some unique advantages of these systems. It will include a specific focus on AMETEK Land's turnkey thermal imaging hardware and software package to provide the most effective, cost-efficient, and safe method of monitoring main flares and pilot flares.
Key Takeaways
Understand how flare monitoring using infrared thermal imaging cameras provides the most effective means of determining main flare and pilot flare status
See how advanced software produces clear images, automatic alarms, and video and temperature archives
Discover why a good understanding of thermal imaging and hazardous area technology is required when specifying a new system
Speaker

James Cross
, Global Industry Manager - Hydrocarbon Processing (HPI), AMETEK Land
James works with end-users, OEMs, EPCs, technology licensors and a network of global partners to ensure that AMETEK Land's industry leading technology is implemented across the hydrocarbon and petrochemical industry, to make improvements to process quality, efficiency and safety. He applies his 10 years of experience with high temperature furnace instrumentation to HPI processes such a hydrogen, ammonia, methanol production using steam methane reformer furnaces, ethylene production using steam cracking furnaces, and other process including flare monitoring, gasifying, sulfur recovery thermal reactors, and more refinery and petrochemical processes.