The ISA Global Cybersecurity Alliance along with security expert guests present an innovative, crowdsourced approach to developing secure coding practices for PLCs.
---
Time:
12 PM EDT (9 AM PDT /
6:00 PM CEST)
Presented by: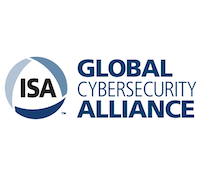 Overview
The ISA Global Cybersecurity Alliance is partnering with Dale Peterson of S4 and security experts Jacob Brodsky and Sarah Fluchs to bring you an innovative approach to developing secure coding practices. Jacob and Sarah have created a practical, user-friendly set of tips and tricks for securely coding PLCs.
Now it's your turn to comment, contribute, and shape their recommendations! This webinar will kick off the discussion, and our experts will share their insights - plus, we'll show you how to review the work and add your own opinions using an interactive discussion forum. Jacob, Sarah and the rest of our security experts will engage with you to build a guide that brings real value to our industries.
Key Takeaways
Learn about Top 20 PLC Secure Coding Practices
Discover background information about critical security principles
See real-world lessons learned and time-tested techniques
Join colleagues and experts to develop a crowd-sourced, practical automation cybersecurity guide for securely coding PLCs
Speakers

Dale Peterson
, CEO, Catalyst
Dale Peterson has been securing ICS for over 20 years. He is a consultant at Digital Bond, and the founder and program chair of S4 Events. Learn more at dale-peterson.com and s4xevents.com.

Sarah Fluchs
, Head of Security Engineering, admeritia GmbH
Sarah Fluchs is an OT Security Consultant at admeritia GmbH. As admeritia's Head of Security Engineering, she is driven by making OT Security doable. An automation engineer herself; Sarah is convinced that creating systematic engineering methods speaking the language of automation engineers is key for OT Security. Besides consulting, she contributes to security and security for safety standards at ISA and IEC and blogs at https://medium.com/@fluchsfriction.

Jakob Brodsky
, Senior Engineer, Applied High Voltage, LLC
Jacob Brodsky built his career around control systems. He worked on many aspects of SCADA and industrial control systems (ICS), from the earliest stages of design through decommissioning. His interest in cybersecurity started while designing a new SCADA control center in 1999. At that time, there weren't many security guidelines, even in the IT world, so with a bit of trial and lots of error, Jake learned about security the hard way.
He has contributed to various standards committees, in particular - the DNP3 Protocol Technical Committee. A registered Professional Engineer of Control Systems in the state of Maryland, Jake is presently a senior engineer at Applied High Voltage LLC. In addition to his committee work, he co-authored and co-edited the Handbook of SCADA/Control Systems Security, published by CRC Press; and is a contributor to Project SHINE.