Register for this webinar to learn the key challenges in electric vehicle heat dissipation and how to address them with Infineon products and reference designs.
---
Time:
10 AM EDT (7 AM PDT /
4:00 PM CEST)
Presented by: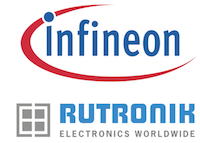 Overview
Hybrid and battery electric vehicles require a variety of complex thermal management systems. This leads to an increasing demand of actuators, especially electrical pumps and fans. These type of applications face certain challenges like rough environmental or long lifetime requirements.
Register for this webinar to learn about the key challenges surrounding electric vehicle thermal management, and how Infineon's integrated solutions can help. Attendees will discover how these solutions can minimize components to create efficient, modern mechatronic systems. While mechanical space is limited, the demand to downsize mechatronic systems is evident.
Key Takeaways
Understand the key challenges of thermal management
Get an overview about Infineon's offering: a whole platform of solutions for different applications based on customer preferences
Dig into Infineon's new reference designs and understand how they can help to reduce development effort and speed up the design-in process
Speakers

Ines-Dorothee Esefeld
, Global Product Management Embedded Power ICs, Infineon Technologies
For the last six years, Ines Esefeld is working with motor control solutions, taking over the global product management for embedded power ICs in 2017. Since then she drives the commercialization of motor control offerings with specific focus on body and powertrain applications such as pumps and fans.

Martin Kilian
, Application Engineer Embedded Power ICs, Infineon Technologies
Martin Kilian has over 5 years of experience as an application engineer for integrated three-phase BLDC motor control systems. The last two years he is focusing on 12V automotive pump and fan applications for thermal management.