Explore applications and performance considerations of near-infrared (NIR) light used for sensing in automotive interiors. Topics include driver monitoring systems (DMS), occupant monitoring systems (OMS), and other interior sensing systems that improve vehicle safety and meet emerging automotive requirements by the European Union and United States.
---
Time:
11 AM EDT (8 AM PDT /
4:00 PM CET)
Presented by: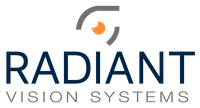 Overview
Near-infrared (NIR) light is one of the leading methods for remote sensing in the vehicle. These invisible wavelengths enable vehicle intelligence beyond most visible light, with NIR-based sensing applied in driver monitoring systems (DMS) to gauge driver presence, alertness, focus, and attention, as well as sensing throughout the cabin for occupant safety, recognition, and vehicle personalization.
Regulations are driving the market for sensing in automotive interiors, including mandates by the European Union to integrate DMS and other safety systems in new vehicles by 2022, with rewards given for vehicles that include Child Presence Detection - systems that monitor children left unattended in the car - as a standard feature. Requirements from the United States "Stay Aware for Everyone" (SAFE) Act of 2020 are soon to follow. Automakers and suppliers are under pressure to implement sensing technologies quickly and effectively, with the role and performance of NIR light sources gaining new significance within the vehicle.
Key Takeaways
Explore applications of near-infrared (NIR) light for in-vehicle sensing, like driver monitoring systems (DMS).
Compare components: LEDs, lasers (VCSELs), and their applications.
Learn performance considerations of NIR light sources for automotive interiors.
See how NIR sources are measured for safe and effective sensing.
Speaker

Matt Scholz
, Automotive Business Leader, Radiant Vision Systems
With over 10 years of experience working in automotive metrology applications, Matt has a fundamental understanding of the growing challenges in this industry, including increased performance and quality control for displays, lighting, and illuminated components. Matt has led projects at all levels of the automotive supply chain, from Tier 1, 2, and 3 vendors to major OEMs worldwide. Matt strives to build on Radiant's success by sharing his expertise on measurement equipment and providing a consultative approach to system integration for automotive applications.