Force measurements improve the identification of failures by making mechanical stress and process deviations visible. This approach helps users achieve high quality and reduce the ppm failure rate, increase machine performance in terms of speed and accuracy, and benefit from traceability and big data by measuring the critical process variable of force.
---
Time:
10 AM EDT (7 AM PDT /
4:00 PM CEST)
Presented by: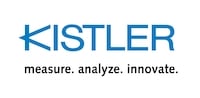 Overview
AI, 5G, IoT, ADAS, AR/VR and other new applications are giving the semiconductor industry plenty of growth opportunities. The industry is using the power advantages of lower technology nodes and advanced packaging to put increased functionality on a single small form-factor, which makes production processes even more challenging.
Th advancements in semiconductor technology and added device complexity put additional pressure on monitoring and controlling semiconductor manufacturing processes. Currently chip test, monitoring and control of packaging processes is widely done via optical inspection, displacement sensors and electrical testing. Improved methods for process monitoring and failure identification are needed to maintain or improve the quality and yield of a packaging process.
The physical force quantity causing a device failure may not be accessible to conventional measuring methods but is equally important to control and monitor production processes.
Piezo dynamic force measurement technology allows force to be monitored and controlled with high resolution, even at low forces. As a result, deviations can be detected early, errors avoided, and semiconductor advanced packaging equipment builders can achieve higher and more accurate machine performance. Semiconductor manufacturing packing companies benefit from higher process visibility, performance, lower quality cost and traceability of process data.
Key Takeaways
Learn that mechanical stress (physical value force) is not detectable with conventional measuring and testing methods
Discover how force measurement increases quality and reduces ppm failure rate
Understand how to increase machine performance and speed accuracy
Gather insights into traceability and big data
Speakers

Robert Hillinger
, Business Development Manager, Kistler Group
Robert Hillinger has a degree in Electrical Engineering from the HTL Moedling in Austria. Since his studies he has worked as an Electrical Engineer, Product Manager and Business Manager in the Automation Industry. In 2018 he joined Kistler Instrumente in Winterthur, Switzerland who is a leading Measurement Company with own R&D, Production and global presence. Robert Hillinger works as Business Development Manager and supports Semiconductor customers to get better process visibility with Dynamic Measurement Technology.

Jim Macy
, Application Expert, Kistler Group
Jim Macy has a degree in Mechanical Engineering from The State University of New York, at Buffalo. He has worked in several positions, including Applications Engineer, Regional Manager, Account Development and Senior Manufacturing Specialist, mostly working within the Automotive. In 1985, he joined Kistler Instrument Corporation in Amherst, New York, a leading Measurement Company with its own R&D, Production facilities and global presence. Jim Macy works as Application Expert assisting Semiconductor customers improve manufacturing performance and traceability with innovative Dynamic Measurement Technology.