Level 2+ and 3 automation is transforming mobility. New advancements are creating more freedom for drivers to do other things while on the highway. Join us as we discuss how this technological evolution promises to change the driving experience forever.
---
Originally presented:
December 10, 2021
Presented by: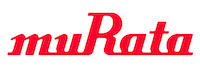 Overview
The technical complexity for Level 2+ and 3 vehicles is increasing exponentially. Level 2+ enables automated highway entrances and exits, lane changing and merging which require enhanced perception and computing capabilities. Our discussion will examine how to transfer the solutions developed in labs into cost- effective, high-volume systems that can be integrated into the production process.
In our industrial roundtable, we'll scrutinize the hardware, software and manufacturing challenges and discuss practical solutions for levels 2+ and 3 implementation. We'll also explore how these technologies fit in with Levels 4 and 5.
Speakers