The quality of visual experiences within extended reality (XR) devices like VR headsets and AR smart glasses is determined by the performance of displays and components as visualized within unique viewing parameters of the device's design. As headset form factors, display types, projection methods, and other elements continue to diversify, new visual test & measurement systems are needed to continue to replicate the user's perspective for accurate display qualification.
---
Time:
1 PM EDT (10 AM PDT /
6:00 PM CET)
Presented by: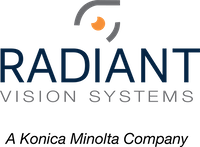 Overview
In extended reality (XR) devices such as VR headsets and AR smart glasses, display quality is determined by the user's perception of the display as it is observed within the unique viewing parameters of the device's design. Called "near-eye displays," XR displays are viewed from close proximity to provide immersive experiences. This viewing proximity is common across XR devices, but display technologies, projection methods, and headset hardware continue to evolve. New display test equipment is needed to address more diverse viewing conditions-different angular fields of view (FOV), resolutions, focus ranges, and hardware form factors that determine how each display is experienced. Visual inspection solutions must provide more flexibility to continue to capture meaningful details seen from the user's perspective, using imaging and optics to evaluate display quality from the intended near-eye viewing position.
In this presentation from Radiant Vision Systems, Optics Development Manager Eric Eisenberg discusses scientific imaging systems that emulate human vision for visual test and measurement of XR displays, and introduces a new XR test system that incorporates flexibility in its optical design-electronic focus control, FOV options, and "folded" ("periscope") geometries to accommodate different XR device focus ranges, display specifications, and form factors.
Key Takeaways
XR displays: Visualization parameters and quality considerations
Test & measurement systems that emulate the human eye in XR headsets
Measurement challenges posed by new XR device designs and capabilities
New flexible measurement optics that simplify display testing across XR devices
Speaker

Eric Eisenberg
, Optics Development Manager, Radiant Visions Systems
Eisenberg has spent years developing solutions to help display manufacturers and their upstream suppliers ensure quality and improve efficiencies in both design and production. With extensive hands-on experience incorporating imaging and optical technology into diverse applications worldwide, he has a deep understanding of the technical considerations required for successful implementation. Prior to joining Radiant, Eisenberg held optical engineering roles at Lockheed Martin and Terabeam. He is the inventor of multiple patents and has a B.S. in laser and optical engineering from the Oregon Institute of Technology.