The National Highway Traffic Safety Administration (NHTSA) is soon expected to approve the use of displays as a replacement for mirrors inside and outside U.S. vehicles — incorporating camera monitor systems (CMS) as alternative rear visibility systems governed by FMVSS No. 111. Ensuring CMS performance for visibility will be a top concern for U.S. auto manufacturers, who will need to understand and implement new display measurement practices. Join a webinar to learn test protocols described in SAE J3155: "Camera Monitor Systems Test Protocols and Performance Requirements" and considerations for choosing a CMS display test system.
---
Time:
12 PM EDT (9 AM PDT /
6:00 PM CEST)
Presented by: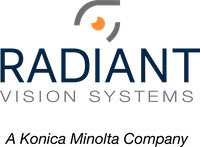 Overview
Used in place of side- and rear-view mirrors, a camera monitor system (CMS) offers advantages for vehicle safety and function — eliminating blind spots, reducing glare, and improving aerodynamics. Automotive components used for indirect visibility are highly regulated, however. In the U.S., the National Highway Traffic Safety Administration (NHTSA) is quickly progressing to approve CMS as a rear visibility system governed by Federal Motor Vehicle Safety Standard (FMVSS) No. 111. To ensure compliance, the recently issued SAE J3155 Recommended Practice "Camera Monitor Systems Test Protocols and Performance Requirements" outlines methods for testing CMS optical, electrical, mechanical, and functional effectiveness. Manufacturers looking to incorporate CMS need to understand the protocols of SAE J3155 and how to apply them. In particular, equipment selected to test optical performance of the CMS display — although not specified by SAE — has a great impact on overall testing cost, speed, and ease as compared to alternative systems.
In this presentation from Radiant Vision Systems, Sales Manager Bret Stonebridge discusses the SAE J3155 Recommended Practice for testing CMS according to U.S. regulations and provides considerations for selecting a display measurement system with advantages for optimal efficiency.
Key Takeaways
Review regulations governing vehicle mirrors and rear-visibility systems
Learn about camera monitor systems (CMS), components, and performance indicators
Understand test protocols outlined by the SAE J3155 Recommended Practice
Explore CMS display test systems and equipment recommendations
Speaker

Bret Stonebridge
, Regional Sales Manager, Global Automotive Applications, Radiant Vision Systems
Stonebridge's experience at Radiant spans sales, technical support, and engineering with a focus on global automotive applications. He has helped leading manufacturers implement systems to meet objectives for light and display quality. In his current role, Stonebridge works with customers to understand project goals and define appropriate hardware/software components for measurement and visual inspection — coordinating Radiant teams to provide complete end-to-end solutions. He has experience in a range of engineering disciplines and holds a degree in Materials Science from the University of Washington.