This webinar explores the principles of heat transfer, how they apply to thermal gap filler materials and what can impact the performance of a gap filler.
---
Time:
11 AM EDT (8 AM PDT /
5:00 PM CEST)
Presented by: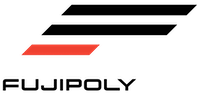 Overview
This is an essential webinar for engineers and designers seeking to optimize the thermal performance of their electronic devices. In today's world, electronic devices are becoming increasingly smaller and more powerful, generating more heat than ever before.
Thermal gap fillers are some of the most commonly used thermal interface materials in the electronic thermal solutions industry. They are available at varying levels of performance and cost. Hence, it is important to understand heat transfer principles to interpret data sheet information and calculate the ideal temperature gradient across a volume of thermal gap filler.
This presentation will cover those details while also examining what other factors impact thermal gap filler heat transfer and what factors impact the actual vs. ideal heat transfer. Various tools and resources available to help an engineer develop an accurate understanding of thermal gap fillers as thermal solutions will be covered. Lastly, a brief look at new and upcoming Fujipoly products will be presented.
Key Takeaways
Examine what's new at Fujipoly
Discover characteristics of ideal thermal gap fillers
Understand how to analyze a real thermal gap filler
Explore available technical tools and resources
Gain a basic understanding of thermal heat transfer
Speaker

Daniel Rosero
, Sales and Applications Engineer, Fujipoly America Corporation
Rosero graduated from the New Jersey Institute of Technology with a degree in Mechanical Engineering, which laid the foundation for his successful career in the field.
At Fujipoly America Corporation, he is responsible for developing and maintaining strong relationships with clients, optimizing manufacturing processes and providing testing for customers. Rosero is highly skilled at identifying customer needs and providing tailored solutions that exceed their expectations.