Design your next-gen device with excellent RF, sensor, connectivity, power, memory and security solutions to control, sense, measure and understand body and health conditions. With Infineon, you can enable the latest innovative use cases in health and sports tracking and guarantee a long lasting battery lifetime for your customers.
---
Time:
11 AM EDT (8 AM PDT /
5:00 PM CEST)
Presented by: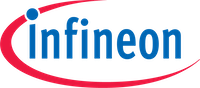 Overview
Smart wearable devices have become an essential part of our lives and are expected to gain popularity in the future. Wearable electronics can be comfortably worn on the body and are used for multiple purposes depending on the application.
Smartwatches, sportswatches, fitness trackers and medical wrist-worn devices are the key wearables applications for monitoring and tracking personal health. Due to the current pandemic, health monitoring, social distance enforcement, predication or contact tracing are just a few aspects which will further boost the importance of wrist-worn devices. Beside health and fitness monitoring,wearables provide other features, such as location tracking, access control, BT connectivity, notifications, voice recording and assistant, payment functionality and many more.
Infineon addresses all major functional blocks with an extensive, one-stop-shop offering for any smart wrist worn device that needs excellent RF, sensor, connectivity, memory and security solutions.
Infineon and its product portfolio solve design challenges such as data security, sensor accuracy, longer battery lifetime, small form factor of the components, device protection and differentiation between everyday movements and a fall event. Infineon can support you to develop highly efficient, safe and innovative new solutions by addressing use cases such as smart payment and ticketing, notifications and voice calls, smart access or wireless charging.
Infineon's wearables experts Verena Lackner and Marcel Konstantinov will take you on this journey and guide you through the application segment and a broad selection of semiconductors, such as microcontroller, security solutions, LNAs, antenna tuners, RF Switches, pressure sensors, MEMS microphones, BT/Wi-Fi combo ICs, touch controllers and many more.
Register for the webinar and gear up for the next-gen innovation with Infineon's endless opportunities for smartwatch, sports watch, fitness trackers or any other wrist-worn devices together with Verena and Marcel
Key Takeaways
Get a basic understanding about the sub-segments and its market
Gain insights in the main trends, use-cases and functional blocks
Understand the relevant Infineon products and solutions for wrist-worn devices
Explore our available support material
Speakers
Verena Lackner
, Global Application Marketing Manager, Infineon Technologies
Verena Lackner is Global Application Marketing Manager for Health and Lifestyle devices and Wireless Charging within the Power & Sensor Systems division of Infineon. She is located in Villach, Austria. She holds a master's degree in international business studies with focus on marketing, and has over eight years of experience within the semiconductor industry.

Marcel Konstantinov
, Global Technical Business Development Manager, Infineon Technologies
Marcel Konstantinov is Technical Business Development Manager for Health and Lifestyle Applications within the Power & Sensor Systems division of Infineon. He is located in Munich, Germany. He holds bachelor's and master's degrees in industrial engineering from the Karlsruhe Institute of Technology, with focus on information technology, renewable energy and entrepreneurship. Marcel has studied, worked and lived in Germany, Chile, Norway and the UK and works with Infineon for 2 years.