Demolition Hammers Information
Demolition hammers (also called jack hammers or breaker hammers) are handheld power tools that are used in the removal of hardened materials such as rock, concrete, and asphalt. The internal mechanism of a demolition hammer incorporates a piston which continuously strikes a bit or chisel to deliver defacing blows to the substrate. After each strike, a high-strength compression spring returns the chisel to position. Personnel operating a demolition hammer must be mindful of the noise and vibration emitted from its operation, and technologies exist to minimize both characteristics.
Pneumatic demolition hammers are powered by large compressed air generators. Electric demolition hammers use an electric motor to drive the hammer. Gasoline demolition hammers utilize a petrol engine to drive the hammer. Hydraulic demolition hammers use similar systems as pneumatic hammers except for the use of hydraulic fluid instead of air. They also produce a larger amount of force and tend to be mounted as an attachment on heavy machinery.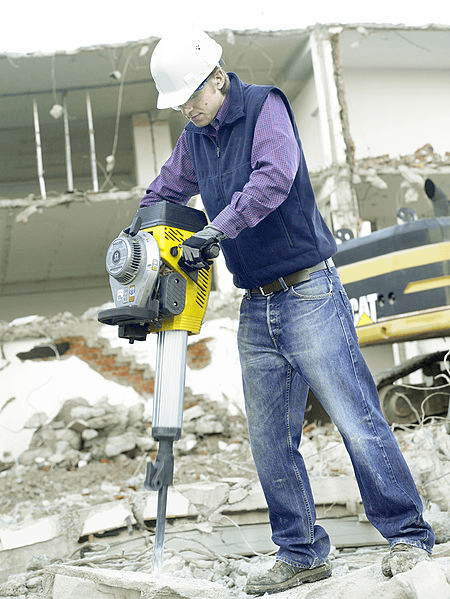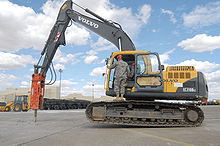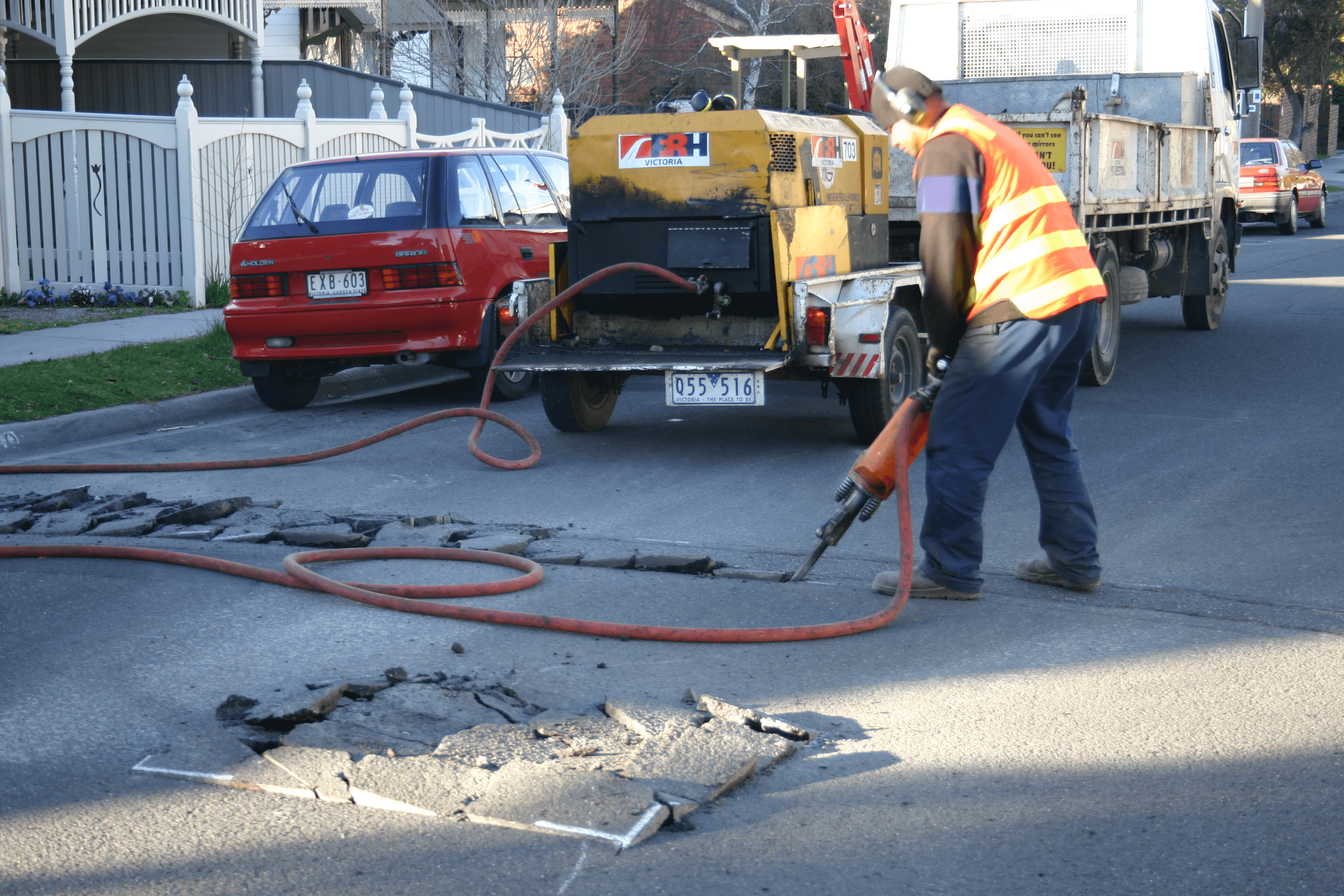 Gasoline demolition hammer; hydraulic demolition hammer; pneumatic demolition hammer