Paving Machines Information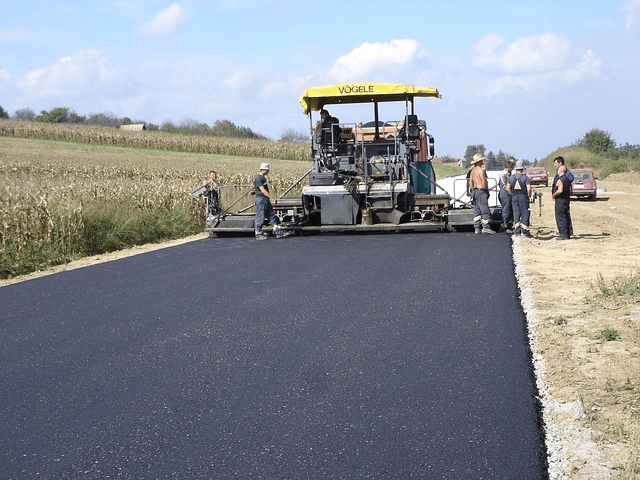 Paving machines are used to pave roadways, walkways, or parking areas. This product area includes all types of construction equipment for preparing, refurbishing, or laying asphalt.
Types
There are three major types of paving equipment:
track asphalt pavers
wheel asphalt pavers
screeds
Track pavers have steel tracks and offer superior traction. They carry specifications such as flywheel power, operating weight, and paving width.
Wheel pavers, or tired pavers, have wheeled undercarriages for superior mobility. Product specifications include gross power, engine model, and paving width.
Screeds are paving machines that use electrically-heated screed plates and variable-width adjustments to minimize handwork. Maximum paving width, minimum paving width, and standard paving width are parameters to consider when specifying these paving machines.
Paving machines include:
asphalt milling machines
asphalt recyclers
asphalt brooms
Asphalt millers resemble road graders, but are designed to grind pavement for recycling. They are used to fix existing road conditions, for grade and slope control, and for full-depth or variable-depth repairs. There are two basic types of asphalt millers: hot and cold. Hot milling machines leave a better surface finish with fewer broken aggregates. Cold milling machines minimize traffic disruptions because the roadway can be used as soon as loose millings are cleared. For both types of asphalt milling equipment, specifications include size, horsepower, milling width, and milling depth.
Typically, paving machines such as asphalt recycling equipment and asphalt recycling machinery are used with asphalt milling machines and asphalt brooms. Types of paving machines include asphalt compactors, chip spreaders, backhoes, motor graders, maintainers, rollers, road reclaimers, cold planers, water tanks, and seal coaters. Asphalt compactors are equipped with a vibratory system and carry specifications such as drum width, diameter, and frequency. Asphalt chip spreaders can provide significant cost savings during pavement preventive maintenance. Backhoes are excavators with a shovel bucket that attaches to a hinged boom. Motor graders are specialized earth-moving equipment for road construction. Asphalt maintainers and asphalt rollers are also available. Road reclaimers stabilize deteriorated roadways by pulverizing the asphalt surface layer and mixing it with the underlying base. Cold planers are heavy-duty machines that are highly productive but also very maneuverable. Paving machines also include water tanks and seal coaters.
Related Information
CR4 Community—Getch and Gravel for a Road Bed