Balustrades Information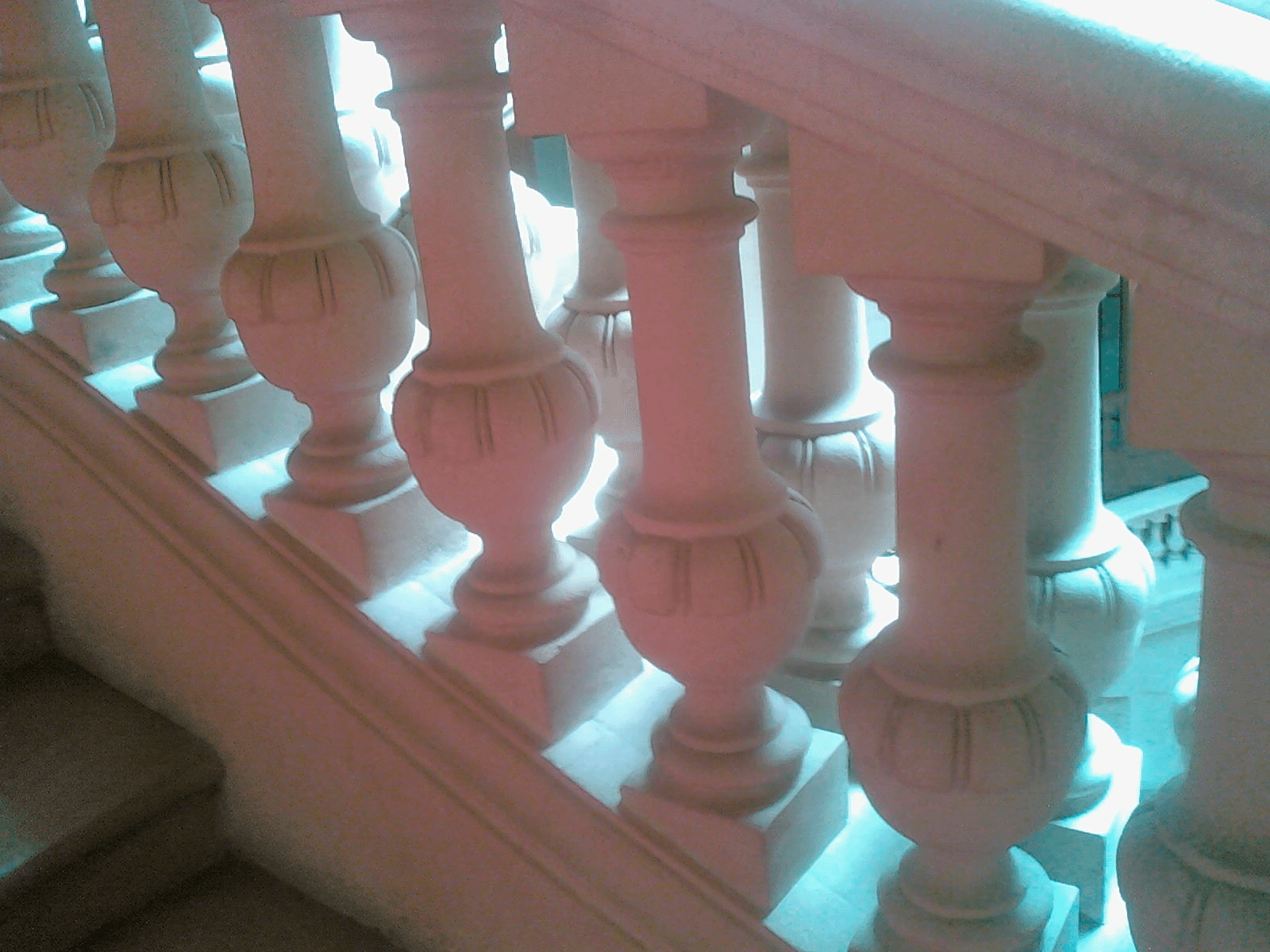 Balustrades are rows of repeating balusters, small posts that support the upper rail of a railing (as on a staircase or balcony). Balustrades can be made of:
fiberglass
cast stone
wood
metal
concrete
glass
plaster
stone
urethane
polyurethane
wrought iron
Applications
Balustrades, which are sometimes referred to as spindles, are used mainly in building and construction applications. For example, architectural balustrades are used in Colonial and Victorian homes. Although many such products are available in standard styles and sizes, custom balustrades are also available.
Specifications
Balustrades consist of:
railings
railing connections
fasteners
newel posts
post caps
railing brackets
Balustrade railings carry dimensional specifications such as length and height. They are designed to fit balustrade pedestals and balustrade caps. Typically, metal fasteners are used for railing connections and as railing brackets. Non-corrosive fasteners and materials that resist ultraviolet (UV) light are suitable for outdoor applications. Other balustrade components include newel posts or solid newels. These upright columns fit between the upper and lower railings to lend support, style, and structure. Some newel posts are fitted with a structural metal pipe for support. Others, especially newels that come in larger sizes, are equipped with high-density polyurethane cores.
Features
With balustrades, the material of construction is an especially important consideration. When choosing a balustrade material, selection criteria include density, surface properties, UV resistance, compressive strength, tensile strength, flexural strength, moisture resistance, and mildew resistance. Painted products may be supplied with a base coat that is ready for finishing. The top coat may be oil or latex paint, depending on the supplier's choice of a primer and the application's requirements. Concrete balustrades are made of pre-cast concrete or glass fiber reinforced concrete (GFRC). Glass balustrades are made of clear, toughened glass or tinted glass. Stone balustrades are made of natural limestone or cast stone, a cost-effective building material. Urethane balustrades and polyurethane balustrades are virtually maintenance-free because they do not crack, warp, or rot. By contrast, wooden balustrades require regular painting and protection from insects such as termites. Wrought iron balustrades are made of mild steel and are available in the following styles:
basket
contemporary
Gothic
knuckle
twist
Other, custom designs are also available.
Related Information
CR4 Community—5mm Stainless Steel Mesh
CR4 Community—Addition of Balcony While Constructing a Floor on Existing Ground Floor
CR4 Community—Fracture Line in Concrete Molds