Building Automation System (BAS) Integrators Information
Building automation system (BAS) integrators combine sensor, controls, and actuator inputs to create a network of electronic devices that regulate various aspects of a facility's environment. They are contract engineering firms that design and implement automated control systems for end users that bring specialized engineering skills to automation projects.
Building automation has been in existence for some time and has typically been reserved for high end facilities, but growing awareness, new technologies, and a demand for energy-efficient buildings with enhanced security are driving automated system integration into all levels of facilities building and design. By managing various building systems, automation systems ensure the operational performance of the facility as well as the comfort and safety of building occupants.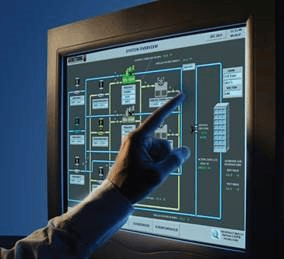 System Design and Service Capabilities
In a BAS, sensors determine a building's current status and forwards this information to a PLC controlled from the operator interface. Controllable aspects include HVAC, lighting, power supply, and security capabilities. Building automation systems are becoming more commonplace as a means of incorporating energy and labor efficiency into modern building design. Systems can often be controlled remotely from a centralized station or even a smartphone and are often scaled to accommodate personal residences, aside from their traditional use in businesses, factories, and institutions.
A BAS integrator assembles the various components to create a cohesive system that meets the needs of the building owner. A system integrator's scope of work extends beyond just commissioning, to include energy management strategies such as demand limiting, scheduling and device/system operations, energy reporting, and assuring interoperability and operational ease of use of the entire integrated BAS.
Following are the core services that should be expected from a systems integrator.
System design
Product installation
Product Programming
System patabase development
System startup and commissioning
Single point user interface
Warranty and service
System integrators manage the project through to completion by providing the necessary support, services, and communications with all parties throughout the process.
Image credit:
BAutomation / CC BY-SA 4.0