Carpentry and Framing Services Information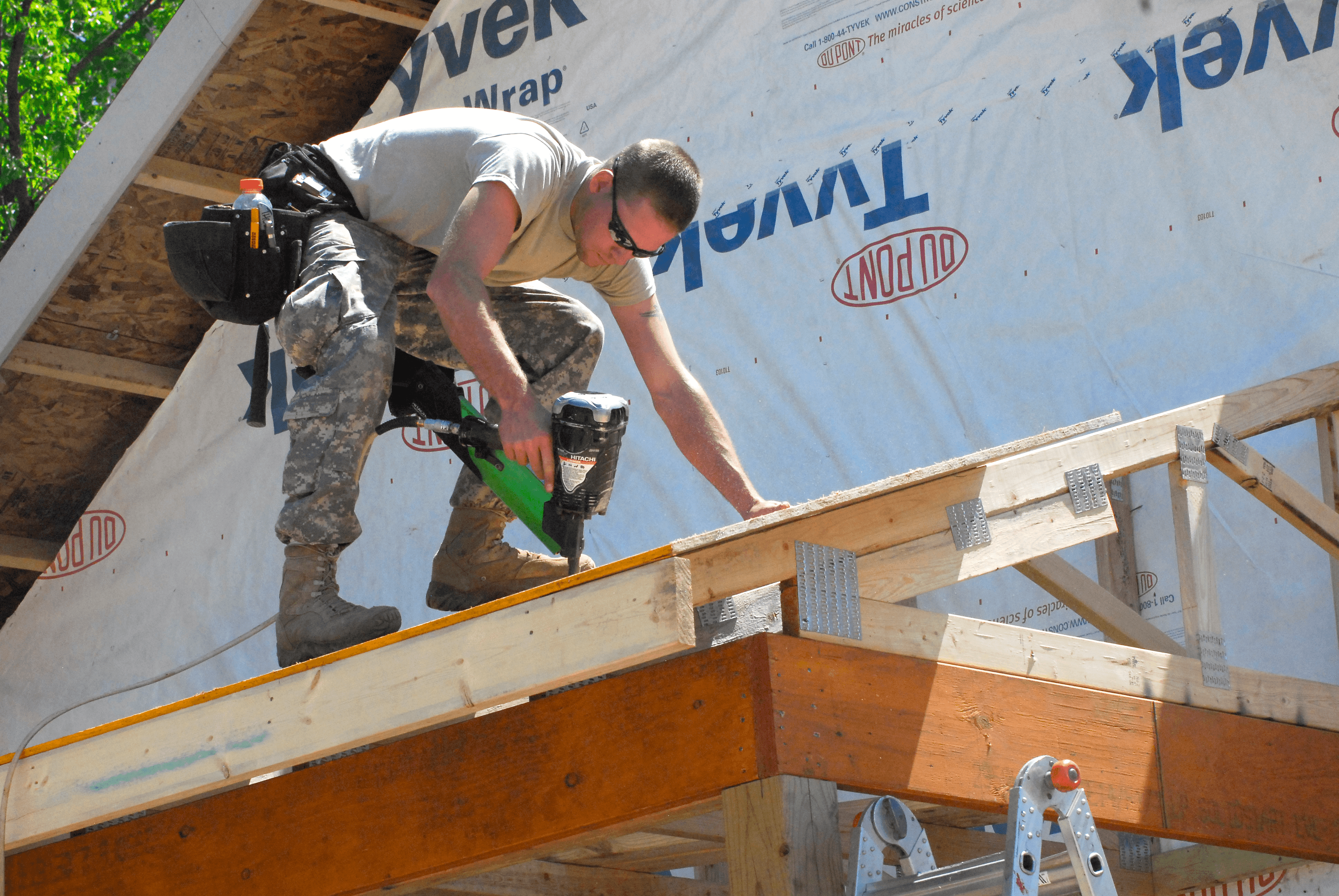 Carpentry and framing services install and erect structural building frames, doors, windows, and interior fixtures such as cabinetry. They may provide a variety of services or specialize in applications such as:
wood structure framing
cabinet making
furniture making
trim carpentry
Carpentry and framing services are staffed by carpenters and framers with varying degrees of education and experience. For example, an apprentice carpenter or carpenter's apprentice usually works under the direction and guidance of an experienced journeyman while attending classes. Master carpenters are highly skilled builders and woodworkers who are often certified.
Features
Selecting carpentry and framing services requires an analysis of supplier capabilities. For example, many structural framing services specialize in light-frame construction with wooden members called studs. In traditional stick and frame construction, the studs or "sticks" carry the vertical loads. Other components include:
floor joists
ceiling joists
headers
rafters
subfloors
trusses
Typically, interior walls are strengthened and stabilized with plywood or composite materials such as oriented strand board (OSB). Framing lumber is grade-stamped and rated in terms of its moisture content. The exterior wall studs that carpentry and framing services select are described according to standardized dimensions such as 2 in. x 4 in. (51 mm x 100 mm) or 2 in. x 6 in (51 mm x 150 mm).
Applications
Carpentry and framing services that specialize in cabinet making and furniture making build and install furnishings and fixtures for a variety of applications. Typically, cabinet makers use tools such as routers, saws, and drills to create bevels, chamfers, dados, and joints. Custom-built wooden cabinets are more expensive than plywood, chipboard, or medium density fiberboard (MDF) cabinets because of their higher material costs and the labor required. Carpentry and framing services that specialize in furniture making are also available. Furniture makers who work with wood may design chairs, tables, and other types of furniture in styles such as Colonial, rustic, Mission, and Oriental. Trade organizations for these skilled carpenters and woodworkers include the Cabinet Makers Association (CMA) and the American Furniture Manufacturers Association (AFMA).
Specifications
Some carpentry and framing services retain trim carpenters to design, build, and install doors, windows, staircases, mantels, and baseboards. Door makers may use oak or other kiln-dried woods to build custom doors with or without interior windows. Stair makers can build conventional hardwood stairs or design staircases that use circular or L-shaped designs. Although building codes may vary by location, dimensions such as the width and depth of the tread and the height of the risers should be considered. Carpentry and framing services that build mantels can install a decorative facade above a fireplace or a shelf that also provides some structural support for the chimney. Baseboard makers install skirting boards, floor molding, and base molding to cover the joint between the wall surface and the floor.
Related Information
CR4 Community—Nail Gun vs. Hammer for House Framing
CR4 Community—Carpentry and Mathematics
CR4 Community—Design Question for an Underground Home