Excavating Services Information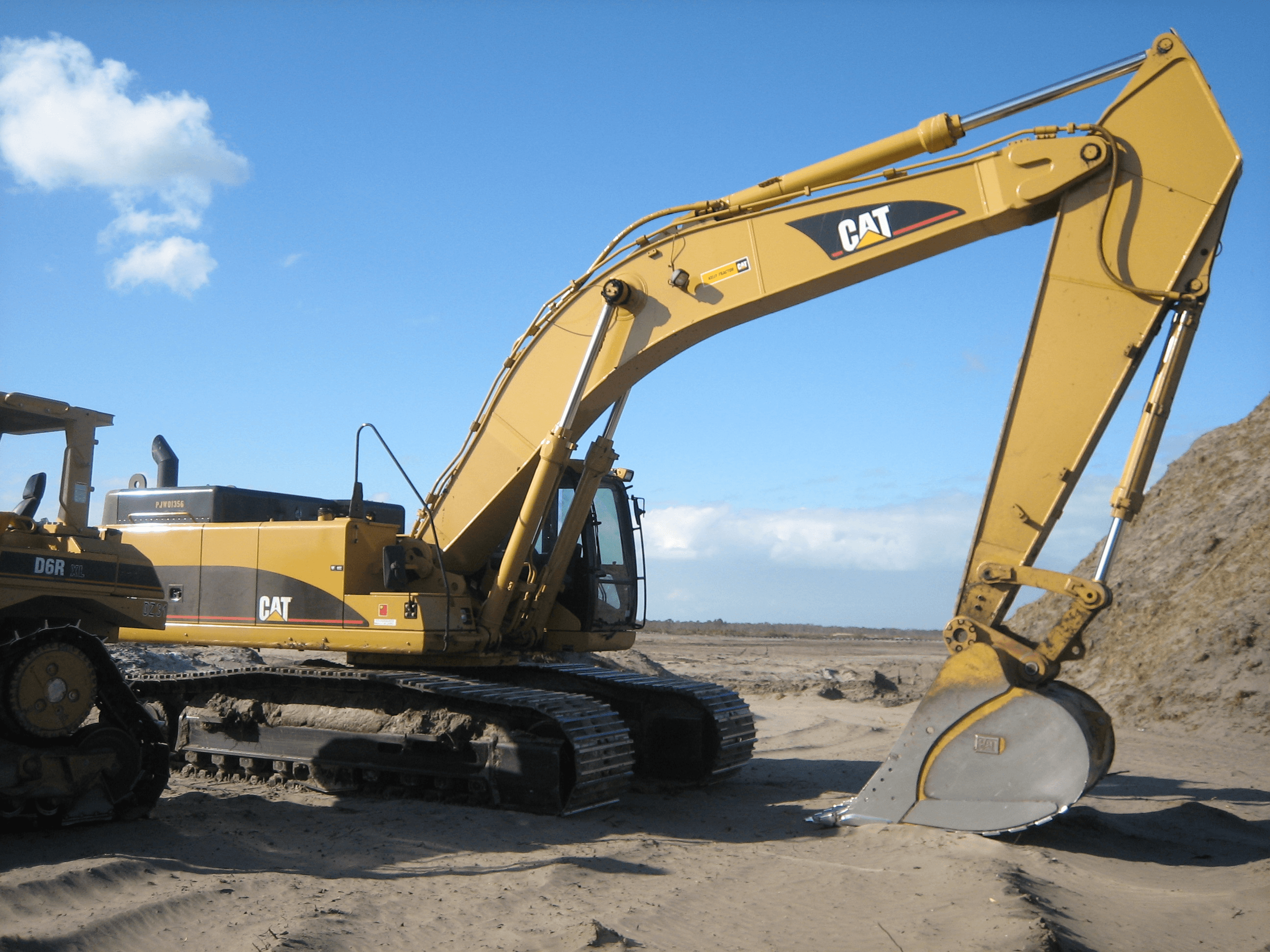 Excavating services perform digging, earth moving, earthwork, land clearing, and topsoil removal services to prepare an area for construction or below-ground service activities. They use excavation equipment such as:
bulldozers
drag line excavators
dump trucks
front-end loaders
hydraulic compact excavators
skid loaders
Bulldozers are caterpillar-tracked tractors with a large metal plate for pushing sand, soil, or rubble. Drag line excavators use a swing rope and metal bucket for strip mining, surface mining, and other excavation projects. Dump trucks are motorized vehicles for transporting sand, stone, and gravel. As their name suggests, the content of the truck is dumped out. Front-end loaders differ in terms of bucket capacity and may be divided into wheel loaders and swing loaders. Hydraulic compact excavators are tracked or wheeled vehicles with high digging forces and fast cycle times. Typically, a diesel-fueled engine drives the track motor and hydraulic pump. Excavating services that use skid loaders and other types of earthwork equipment are also available.
Applications
Excavating services serve many industries and applications. Commercial excavating services may specialize in lot development, road or highway construction, land and lot clearing, drainage systems, digging for footings, and commercial site preparation. Residential excavating services may specialize in basement excavation and foundation preparation, clearing land for driveways and retaining walls, tree removal, and dredging ponds and marshes. Additional areas of expertise may include sediment and erosion control, demolition and lot cleanup, topsoil replacement, and underground utilities.
Features
Excavating services can assist commercial and residential customers with all phases of site development and management. In addition to performing basic site work such as land clearing, these companies can provide deep excavation services for structures such as basements, office buildings, and commercial facilities. Excavating services can also help customers obtain the necessary state or provincial permits for altering wetlands, lakes, or ponds. Some excavating services have large fleets of earth moving vehicles for dredging dams, ponds, marshes, lagoons, or reservoirs. Others have earth moving equipment for preparing roadways and the developed property around industrial buildings. Excavating services that offer finish work perform landscaping activities such as building retaining walls, seeding, and mulching.
Related Information
Engineering360—Project Management Tips for Engineering and Construction: Part 1, The Bid Process
Engineering360—Accelerated Bridge-Building Method Shortens Construction Time
Image credit:
Joseph Madden / CC BY-SA 3.0