Masonry Services Information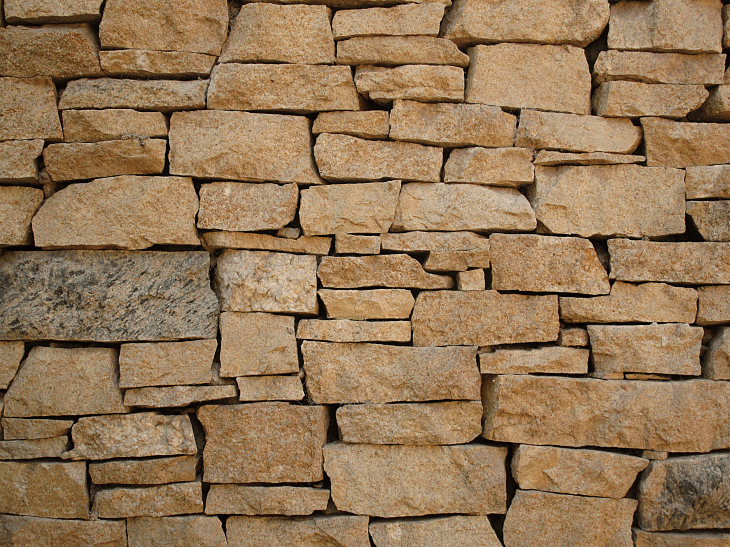 Masonry services use bricks, blocks, pavers, stone, and other products for structural, chimney, and architectural applications.
Applications
Capabilities include:
brick work and caulking
chimney construction and chimney repair
concrete work and paving
preservation and restoration
waterproofing
Masonry services can build fire pits, pool decks, outdoor living spaces, walkways, driveways, fireplaces, foundations, and other structures made of bricks, blocks, and stones. Interior designs include fireplaces and fireplace veneers, brick and stone veneers, glass walls, brick stairs, and other amenities found in custom homes. In addition to traditional building materials, masons and masonry contractors work with flagstone, glass block, cultured stone, and stamped concrete.
Brick masonry services arrange bricks in a pattern and join them with mortar to create durable, layered structures in walls, fireplaces, and buildings. Depending upon the application, brick masons may use building bricks, face bricks, firebricks, or glazed bricks. Building bricks have two rows of holes. Face brick, brick facings, and veneer bricks are designed to be joined with surfaces and exposed walls. Firebrick, or refractory brick, provides superior heat resistance for fireplaces, furnaces, ovens, kilns, and boiler rooms. Glazed brick is coated with a sanitary, ceramic finish that makes it suitable for use in hospitals, laboratories, and kitchens. Brick masonry services that specialize in solid brickwork or brick veneer work are available.
Features
Although brick structures are relatively weather-resistant, masonry services may need to apply sealants because of extreme weather conditions. Many brick waterproofing sealants contain siloxanes, chemical compounds that bond to the brick's surface to prevent the ingress of water. In addition to keeping moisture from entering the bricks, brick sealants resist the accumulation of dirt and debris. In cold-weather climates, masonry services use sealants made with acrylic, epoxy, polyester, and silicone to prevent spalling, a problem that occurs when water freezes within the brick and causes the brick to flake. Chimney repair services, brick cladding services, and other specialty masonry services may use additional types of brick waterproofing compounds.
Stone masonry services use granite, marble, and other types of stones to create buildings, monuments, fountains, sculptures, and other stone structures. They use mallets, hammers, chisels, grinders, and other tools for material removal and finishing processes. Like brick masons, stone masons also use masonry trowels and tuck pointers. Traditional forms of stone masonry include rubble masonry and ashlar masonry. Rubble masonry uses rough, unfinished building stones that are set in mortar and arranged in irregular patterns. Ashlar masonry uses cut, well-arranged stones set in cement mortar. Stone masonry services that specialize in repairs, restoration, and cleaning are available.
Related Information
Engineering360—ASTM Standard Developed for Large-size Concrete Pavers