Digital Signage and Information Display Services Information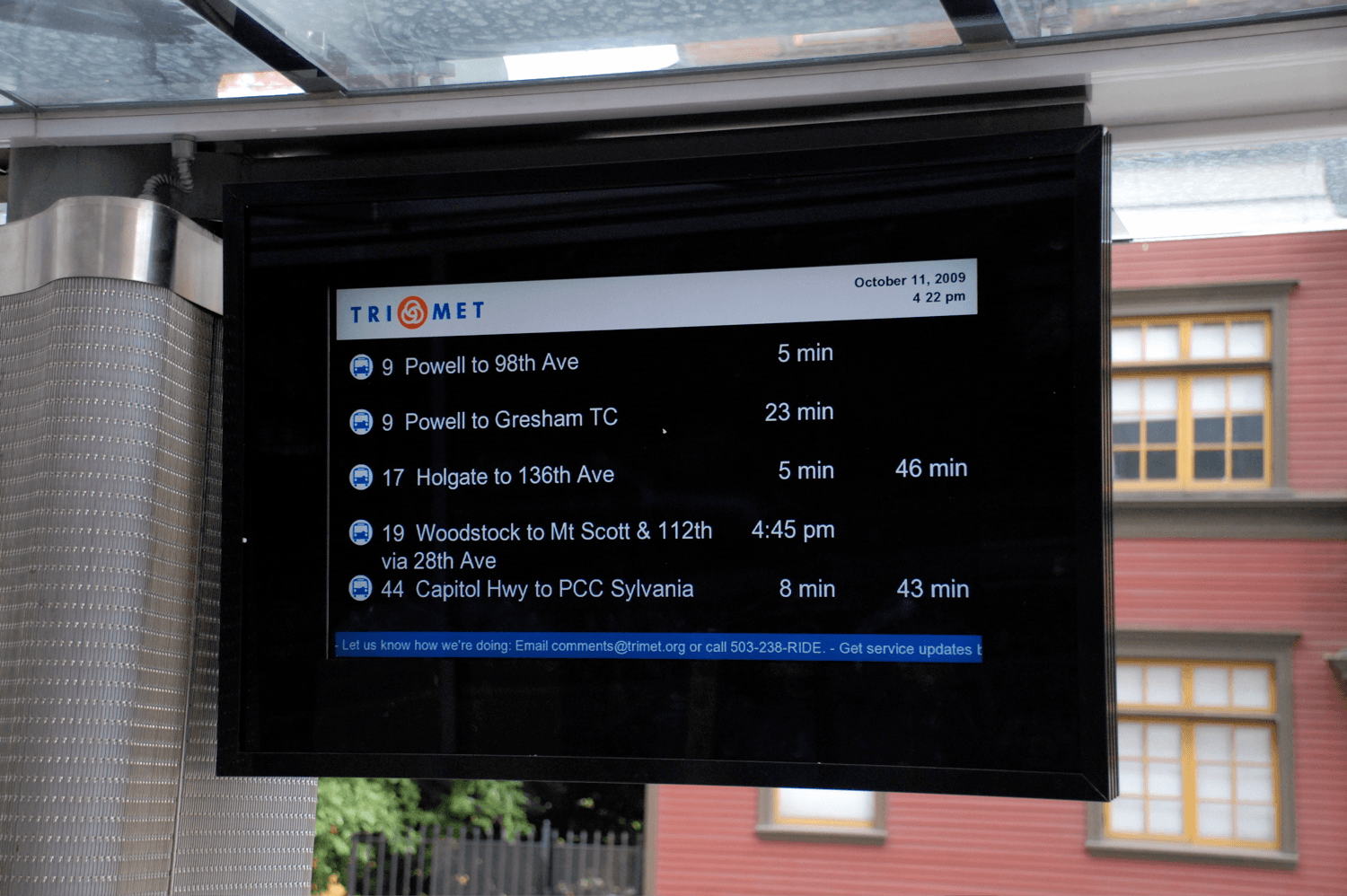 Digital signage and information display services use a pairing of electronic displays with a type of computer system to display messages or graphics. Applications for digital signage and information display services include advertising and product information, streaming media, social media, and streaming real time information.
Digital signage and information display services can provide signage systems in different configurations. Examples include: billboards, small digital signage end-caps for retailers, teleprompters, and turnkey kiosk type displays. All configurations differ in important specifications.
Specifications
Display size is important to discuss because choosing the correct display size for the intended target audience is critical for getting the desired attention to the signage.
Display resolution can either be high or low. If the desired signage system is small than a lower resolution can be used and still be viewable and readable. If the signage system is large or is displaying a significant amount of text than a higher resolution would help the target audience read and understand the message.
Display type will effect power consumption and visibility of the display.
Features
These features provide additional utility or ease-of-use.
Outdoor rated—An outdoor rated digital signage solution will be sealed and protected from the elements allowing it to be displayed outdoors. The digital display itself will usually have a very high brightness allowing it to be viewed easily in the daylight.
Wireless—If it is difficult to wire up or conceal the necessary wire it can be convenient to select a digital signage solution that has wireless capability for streaming the message.
Integrated computer system—A digital signage solution that has an integrated display and computer will prevent the need for a separate computer system to store and play the message.
Image credits: