Bill of Materials (BOM) Software Information
Bill of materials software is an industrial software solution that standardizes, automates, and controls the bill of materials (BOM). A bill of materials is instrumental in the management of parts and raw materials that go into a completed product. Applications for bill of materials software include generation of the bill of materials, and part procurement.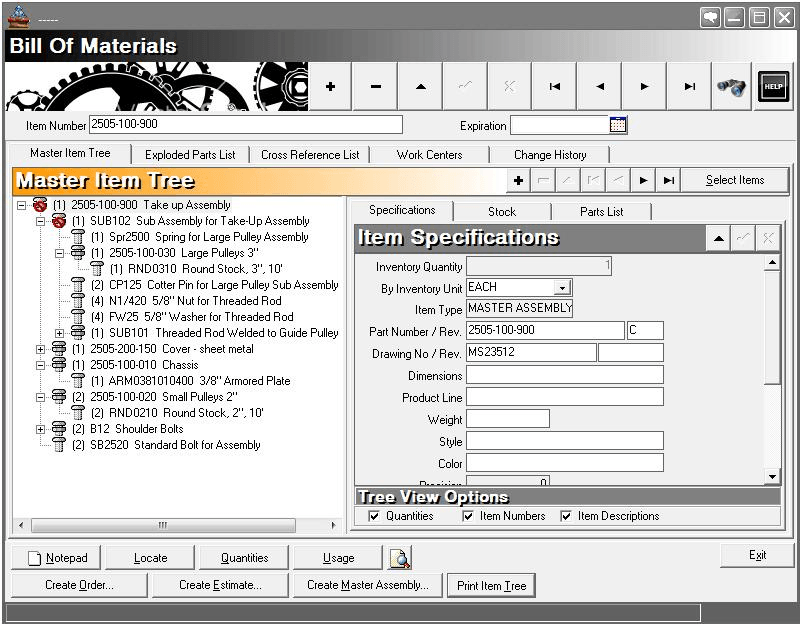 Screenshot of Bill of Materials Software Program. Image credit: SMARTer Manager
Operation
The primary function of bill of materials software is to manage and automate a products bill of materials. It can also automate the part and raw material procurement process by communication with inventory control software.
Configurations
Many bill of materials software solutions perform the same primary functions but many software suppliers have made their software packages more advanced. Advanced BOM software can have communication with the production line to monitor tooling needed for the creation of a product, and may include active monitoring capabilities, which alert users to supply and obsolescence issues for critical parts and materials.
Image credits:
SMARTer Manager| SMe Software, Inc.