Content Management Software Information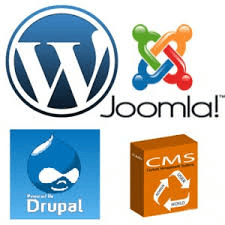 Content management software (CM) is used to collaboratively create, edit, review, index, search, translate, publish and archive various types of digital media and electronic text. The content managed may include electronic documents, web pages, news articles, audio visual files, scanned forms, image media, and other types of digital files. Typically, content management software is used with enterprise content management systems and web content management systems. Enterprise content management software (ECM) is used to capture, manage, store, preserve, and deliver paper documents and electronic files. Web content management software (WCM) is used to perform these same functions, but with collections of Web-based materials such as HTML documents and their associated images and videos.
A content management system, or CMS, is a computer application that allows publishing, editing, modifying, organizing, deleting, and maintaining content from a central interface. These systems provide procedures to manage workflow in a collaborative environment. A content management system (CMS) typically has two major components: a front-end graphical user interface and a back-end repository. The user interface is most often web based and allows a user to add, modify and remove content from a Web site without the intervention of a webmaster or other IT professional. The back-end repository usually consists of files and databases that store, archive and version the content in a structured manner.
Online web content management systems generate hypertext markup language, or HTML through the use of a simple form. They also have the ability for a user to change the theme, or skin of the site, with just one or two simple commands from its control panel. WCM website themes can be downloaded for free or for a nominal price. Hybrid web content management software combines offline and online approaches. Some applications produce executable code such as PHP, Javascript or active server pages (.ASP) code instead of static HTML. Like ECM software, web content management software also features one or more repositories. Types of repositories include file systems for temporary storage, databases that contain documents or media assets, and data warehouses. Both enterprise content management software and web content management software provide version management functionality. Version management is designed to control the status of repository information and may include check-in and check-out functions for greater control.
Resources
Top 10 Content Management Software
Wikipedia - Content Management System