Enterprise Content Management Software (ECM) Information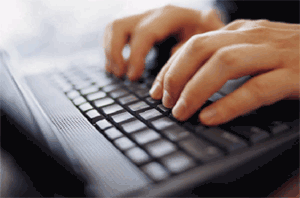 Enterprise content management (ECM) software is used to produce, organize, monitor, search, retrieve, access, and archive paper documents and electronic files. Most ECM software is designed to run on:
personal computers (PC)
mainframes
thin clients
hand-held devices
PC-based products often run on versions of the Microsoft Windows operating system (OS). These applications differ in terms of system requirements such as processor speed, random access memory (RAM), and available disk space.
Specifications
Web-based ECM software requires an Internet connection and a browser such as Internet Explorer. Web-based ECM applications provide cross-platform compatibility and support multiple concurrent users while placing fewer demands on end-user RAM. Microsoft Windows and Internet Explorer are registered trademarks of Microsoft Corporation.
Features
Selecting ECM software requires an analysis of product specifications and features. Software applications that are part of a larger, hardware-based document management system (DMS) may support batch scanning and optical character recognition (OCR). Document templates, reporting tools, and full-text search are also available. Typically, ECM software supports common file formats such as .DOC, .TXT, .PDF, .EML, .MSG, .HTM, and .HTML. A complete DMS may also support .TIFF files and .SVG files and work with double-sided and/or multi-page documents. For system administrators, ECM software may offer revision control and encryption, document-level and user-level access, and disaster recovery capabilities. Compatibility with third-party software, such as Microsoft Excel and Microsoft Access (Microsoft Corporation), is an important consideration for many organizations.
Applications
ECM software is used in many different market segments and industries. Some software retrieval applications are designed for manufacturing environments, government agencies, and educational institutions. Others are used by financial services, real estate agencies, and scanning bureaus. ECM software can also be used to help organizations comply with voluntary or regulatory requirements such as ISO 9001, the Sarbanes-Oxley Act, Securities and Exchange Commission (SEC) or Food and Drug Administration (FDA) regulations, and the Health Insurance Portability and Accountability Act (HIPAA). ECM software for both specialized and general-purpose applications is also available. Suppliers may offer turnkey or customizable systems.
Related Information
Engineering360—Making Knowledge Management a Part of Your Organization's Culture
IEEE Spectrum—Who Killed the Virtual Case File?