Manufacturing Support Software Information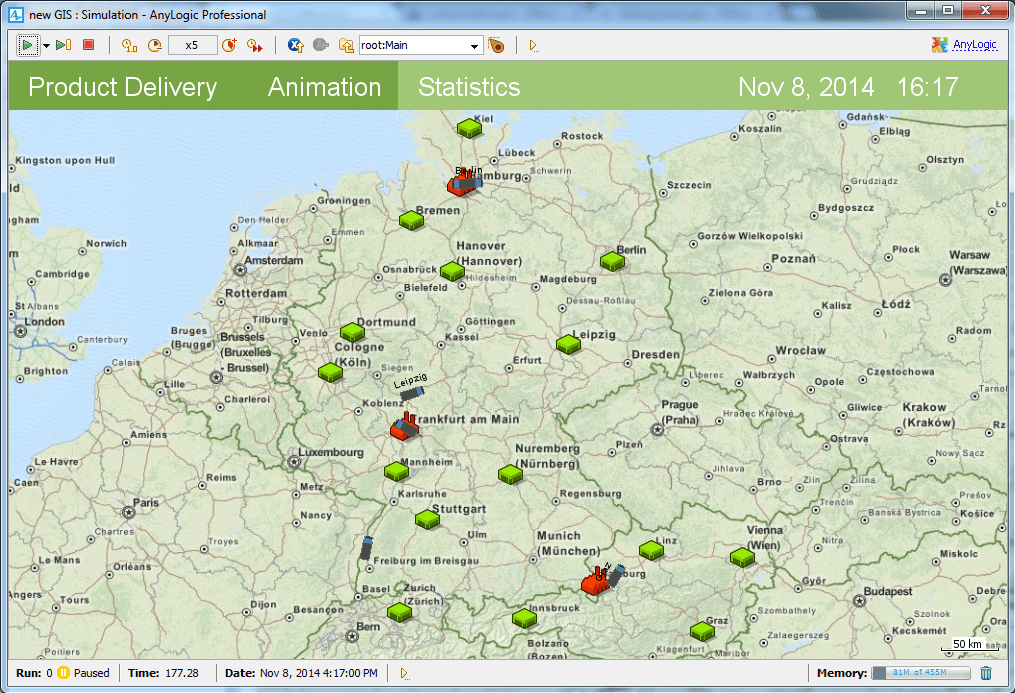 Manufacturing support software is used for shop floor data collection, manufacturing process control, tool crib management, inventory control, and maintenance management. Software modules, such as sales orders, estimating, field service, production, inventory control, finance, procurement, distribution, and accounting, can be stand-alone applications or integrated into an enterprise resource planning (ERP) system.
Types
There are many different types of manufacturing support software. Examples include:
process manufacturing software
inventory control software
industrial maintenance software
lean manufacturing or lean process manufacturing software
manufacturing management software
machinery maintenance software
A manufacturing software system, or ERP system, may also include process improvement software. Value stream mapping software, value stream analysis software, and integrated value stream mapping and analysis software are also available.
Features
Selecting manufacturing support software requires an understanding of product capabilities.
Process manufacturing software allows companies to manage activities such as order entry, manufacturing, packaging, shipping, accounting, quoting, work order generation, job tracking, costing, inventory control, attendance, and data collection functions. Process improvement manufacturing software is designed to increase productivity and profitability.
Inventory control software, or supply chain software, is used to ensure the availability of parts and contain inventory costs. It also helps managers monitor material and labor costs throughout the entire manufacturing process.
Lean manufacturing software, or lean process manufacturing software, tracks raw and finished goods through a warehouse and analyzes the physical layout of the warehouse floor and equipment.
Industrial maintenance software may include work orders, bar coding, inventory control, and material list maintenance.
Lean manufacturing software provides real-time information about products as they move through various manufacturing processes.
Machinery maintenance software tracks repair history and schedules preventive maintenance.
Specifications
Manufacturing support software differs in terms of technical specifications. Some products provide wireless access. Others can be integrated with proprietary hardware devices or standard RFID products. Many applications have a graphical user interface such as Microsoft Windows. Web-based applications are commonly available. Manufacturing inventory control software, or manufacturing inventory software, can use server side programming that uses active server pages (ASP). Manufacturing support software that uses Visual Basic or Java Script is also available.
Applications
Manufacturing support software is used in a variety of applications and industries. Examples include aerospace, metal fabrication, transportation tracking, printing, and electronics industries.
Standards
Providers of manufacturing support software may meet requirements from the International Organization for Standardization (ISO). Products may have a Global Trade Item Number (GIN).
Related Information
CR4 Community—Industrial Software: Boon or Bogus?
Electronics360—An Open Language Comes to the Factory Floor
Engineering360—Preparing for the Era of Smart Manufacturing
Image credit:
Stegkc / CC BY-SA 4.0