Plant Management Software Information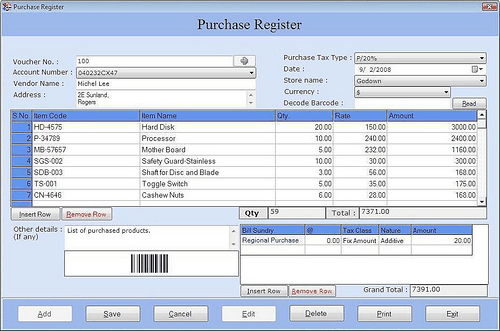 Plant management software is used to manage the design, construction, and operation of industrial facilities. Modular and integrated systems enable factories, production facilities, and processing plants to manage both daily activities and long-term operations.
Applications
Typically, plant management software consists of enterprise elements that can be integrated with plant maintenance software or an enterprise resource planning system (ERP). Some plant management software is designed for aerospace, automotive, chemical processing, or power generation applications. Other plant management applications are used in maritime, mining, petroleum, or pharmaceutical applications. Turnkey products are also available. Plant management software is used to collect, analyze, and act upon data about assets, production processes, employee health and safety, and regulatory compliance.
Types
There are many types of products. Plant construction software is used for designing and building new production facilities. Process safety software is used to manage hazardous materials, design emergency operational procedures, and track safety violations. Plant management software for storing and managing instrumentation or control data is also available. These applications enable plant managers to better prepare for downtime.
Features
Plant management software consists of modular, integrated applications with estimating, scheduling, defect analysis, and job tracking features. Estimating software enables manufactures to predict labor and material costs based upon both industry-wide rates and application-specific parameters. Scheduling software allows plant managers to run individual jobs more efficiently, ensuring that capital equipment is used in productive activities. Defect analysis software is used to collect and analyze data about defect status, priority, severity, and source. Job tracking software enables production planners and customer service personnel to track jobs through each stage of the manufacturing process. Production reporting is an important part of plant management software. Applications collect production data by:
job
lot
product
schedule
cost center
department
machine
other parameters
Integrated plant management software is designed for use with RFID and/or barcode readers, programmable logic controllers (PLCs), label printers, and other hardware devices. Plant managers can schedule deliveries of materials on the factory floor and compare real-time piece counts to established production rates. Inventory control specialists and purchasing agents also use various software features. Enterprise-based reporting and data grouping across multiple locations is also available.
Related Information
Engineering360—Escaping the Reactive Maintenance Rut Through Analytics
Engineering360—What's the Best Fieldbus for Your Process Plant?
Engineering360—Boost Plant Efficiency with Regular Compressed Air Maintenance
Image credit:
Szilard Mihaly / CC BY-SA 2.0