Risk Assessment Software Information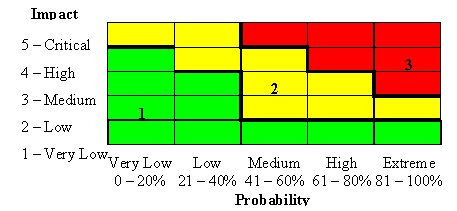 Risk assessment software evaluates and manages risks in project and system development to minimize possible problems. Risk assessment can prevent business disruptions and drive sustainable growth by assessing operational risks. In addition, the software can provide better visibility to material risks and enable real-time reporting throughout a business. Some software enables full traceability, from assessments to mitigation strategies and control monitoring. Essential risk lifecycle steps can be unified in a single, global system with a closed-loop, continuous-improvement (Kaizen) or lean process.
Operation
Risk assessment deals in non-intuitive cause-and-effect models that are affected by the probabilities of individual risks. Risk assessment software provides insight into uncertainties by:
Identifying and generating metrics

Parameterizing, prioritizing, and developing responses

Tracking risk through documentation and information systems
Risk assessment software can have a number of benefits, including:
Providing traceability and consistency in calculations

Enabling cost reduction in terms of losses and insurance

Facilitating the integration of risk analysis into lifecycle management activities

Generating risk rankings and hazard zone identification for guidance, as well as mitigation strategies including operational improvements or emergency response plans

Supporting compliance with governing regulations and standards

Creating an enterprise-wide, shared framework for lessons learned

Promoting long-term improvements utilizing a centralized knowledge base
Types
Risk assessment software can assist managers with two main types of risk analysis: quantitative risk analysis and qualitative risk analysis.
Quantitative risk analysis deals with a numerical assessment of probabilities for the potential consequences of risk. This type of analysis often characterizes consequences in quantifiable terms such as hours of time, number of lives lost, or dollars of cost.

Qualitative risk analysis does not explicitly quantify risk probabilities numerically. Instead, risks are identified and evaluated with descriptions, colors, symbols, and words.
Resources
Image Credits: