Supplier Relationship Management Software (SRM) Information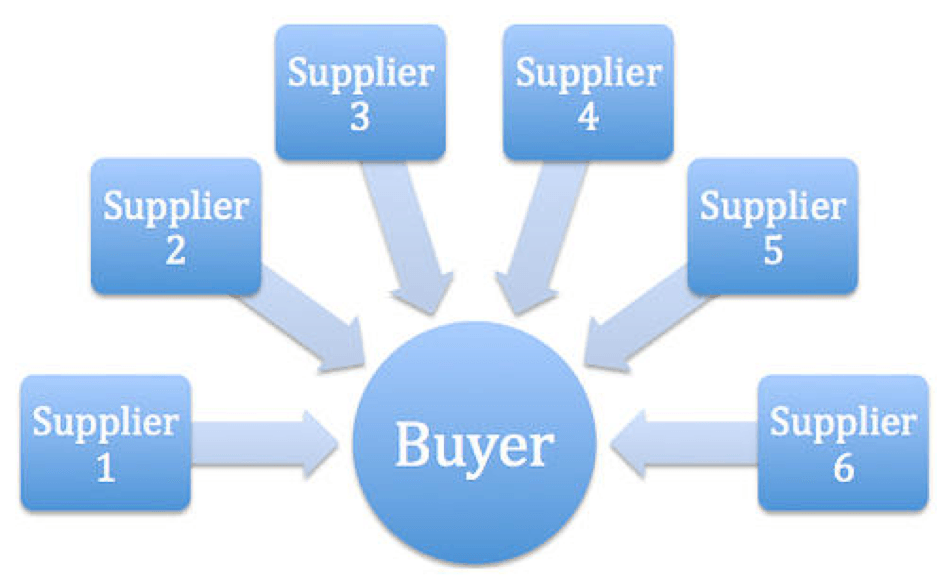 Supplier relationship management (SRM) is the discipline of strategically planning and managing the interactions with third party organizations that supply goods and services to the parent organization in order to maximize the value of those interactions and ensure that goods and services are received in a timely and economical fashion. Supplier relationship management, or SRM, is a process in business by which an organization systematizes its interactions with outside vendors and organizes the delivery of raw goods and services. SRM explores, examines, and quantifies buyer and supplier relationships in order to increase efficiency and lower costs.
Features
Supplier relationship management (SRM) software enables businesses to manage their relationships between their buyers and the outside suppliers and service contractors using digital tools. These software applications grew out of earlier accounting applications, since a good part of SRM is tracking suppliers' expenses and contracts. SRM software is often paired, or part of a supply chain management software application, since these SRM activities are a sub-section of that organization's vertical product chain from raw materials to the retailers' shelves. Procurement and/or buyer personnel use SRM software to define resupply strategies, manage contracts, evaluate supplier performance, and establish strategic supplier relationships. Event management tools, such as email and text alerts and notifications, help minimize inventory shortages or over-limit stockpiles. Collaborative planning tools enable managers to exchange order forecasts with vendors and maintain a buyer-supplier record with valid historical data.
Some of the advantages that SRM software can provide for the organization are:
Streamline and standardize the purchase of goods and services
Shrink procurement costs by closing the loop from source to pay
Automate operational processes to increase efficiencies and avoid rogue buying
Drive user adoption with consumer-grade shopping interfaces
Gain greater visibility into supplier relationships and performance
Accelerate procurement processing and cycle times
Applications
Normally, supplier relationship management software is part of a larger enterprise resource planning (ERP) software system. SRM software can also be used with customer relationship management (CRM) software to speed order fulfillment. In this way, SRM software covers the buyer-side of the supply chain while CRM software covers the seller-side. SRM software is designed to assist businesses with each phase of the procurement cycle. First, their buyers use SRM software to submit a request for proposal (RFP) or a request for quotation (RFQ) to multiple vendors. Competitive bidding features and contract negotiation tools help companies select the best vendor for a project or product line. The SRM software can also help create the actual documents such as the contracts and request for proposals.
Frequently, web-based SRM software is used to interface between the organizations and their vendors and suppliers in real-time. Using the web, a buyer can check the status of an order or the scheduled date of a delivery or the contractor's start and estimated finish dates. On the other side of the transaction, their suppliers can monitor the organization's stock levels to determine when the organization's inventories need to be stocked again. SRM software allows the organization's buyers to share forecasts with their trusted suppliers and identify potential bottlenecks based on analyzing past levels. SRM software enables businesses to select suppliers based on a variety of criteria. Buyers can compare vendors based on factors such as price, past performance, or a combination of both. The use of formulas with weighted averages is especially important when a vendor/supplier with the lowest cost fails to deliver on time, or delivers faulty and substandard parts and materials.
Specifications
SRM software should reflect a procurement organization's business rules and reflect quality control standards such as the "Six Sigma." Or use any other methodologies that prevent defects in manufacturing and service-related processes. "Six Sigma" means six standard deviations between the mean and the nearest specification limit of that item. Also, other aspects of good SRM can and should be tracked by its software. The SRM software should be able to manage all of the related supplier requirements for ISO, FDA, EPA, and any other government and private regulatory rules to ensure that the suppliers are properly licensed and in compliance. This will avoid costly fines and penalties for both parties. SRM software can also record supplier non-conformances (NCRs), implement and track corrective actions (CARs), and generate and store supplier performance ratings to enhance efficiency. Suppliers in the SRM software system can and should be automatically notified of any issues via the software.
As SRM software matures and computing power increases, SRM software applications will get more detailed as new features are added. As with a lot of these emergent software applications, the vendor prices will widely vary. Third party software consultants can be a real asset for an organization in order to choose the right software for a reasonable price. SRM software is moving rapidly to cloud-based subscription services, or SaaS technologies, rather than the traditional in-house software owner and installation model.
References
Wikipedia—Supplier Relationship Management
Techopedia—Supplier Relationship Management (SRM)
Institute for Supply Management—Supplier Relationship Management Insights
Image credit:
Mikest13 / CC BY-SA 3.0