Motor Repair Services Information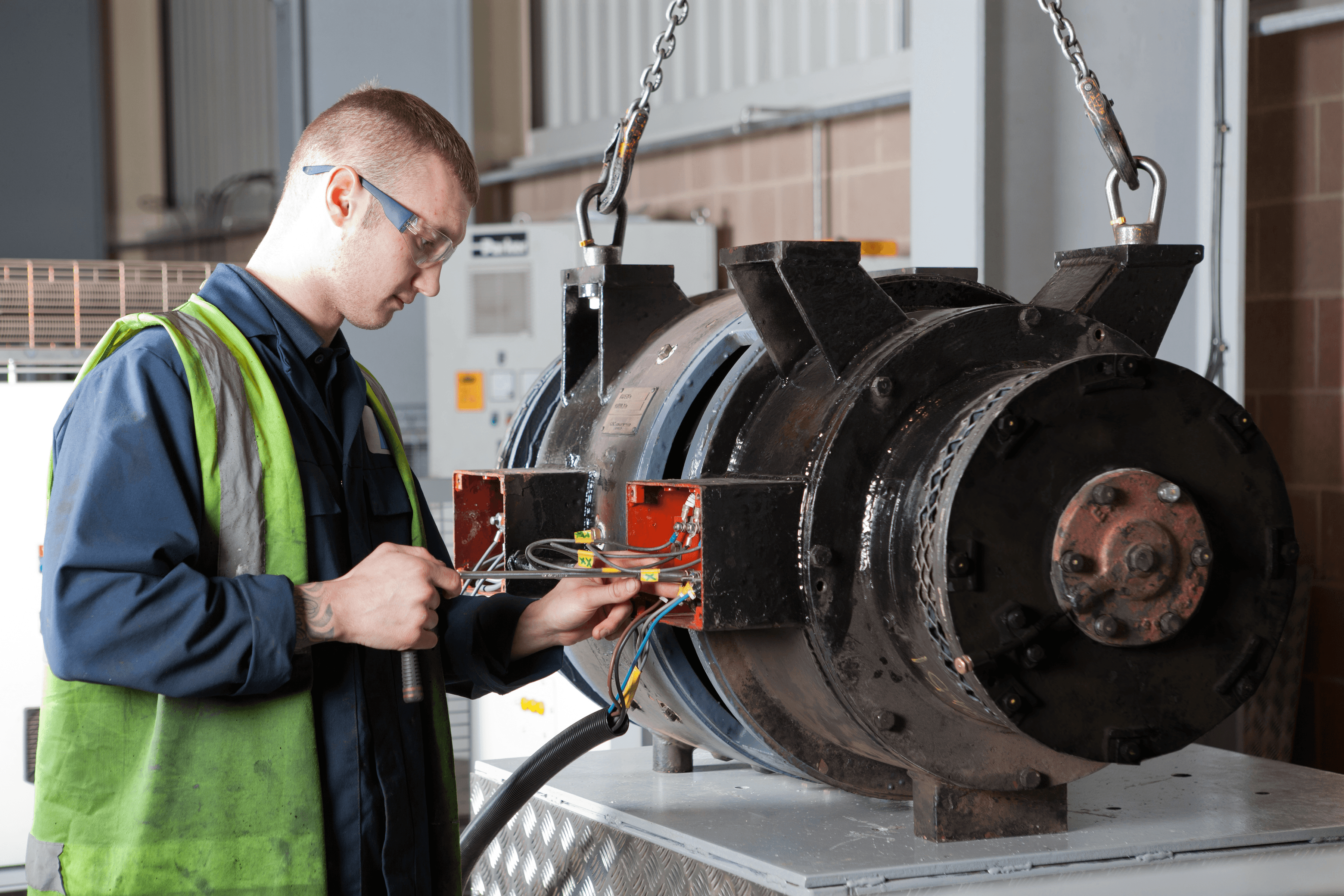 Motor repair services rebuild and refurbish used motors. Some have cleanrooms and testing facilities, and certifications from the International Standards Organization (ISO) and original equipment manufacturers (OEMs). Motor repair services may specialize in rebuilding and refurbishing AC motors, DC motors, AC servomotors, DC servomotors, gearmotors, stepper motors, hydraulic motors, or linear motors. Some companies service a wide range of products. Motor repair services disassemble and clean motors, assess them for damage, and then repair or replace parts. Reassembly is also required. Depending on a motor's construction and condition, rewinding may be necessary. Servo motors are more complex than standard electric motors, and typically require motor repair services with specialized facilities and expertise.
Features
Motor repair services disassemble motors to correct problems caused by mechanical failures, most of which are associated with bearings. They clean accumulated dirt and dust from ventilation passages, reduce excessive vibration, install properly-sized overload protection, and dry moisture in the motor's windings. The cause of the motor failure and the effect of downtime are factors to consider when deciding whether to repair or replace a used motor. Motor maintenance and energy costs are also important to consider. In addition to the materials used, the experience of the motor repair service can determine whether a repaired motor is as reliable as rewound motor. In some cases, motor repair services may recommend installing components that comply with the requirements of a higher temperature class.

Motor repair services may restore a motor's shaft or housing surface, bore or bush the end-brackets, or correct so-called "soft foot" conditions. They can:
analyze motor failures
redesign the motor
replace damaged parts
correct improper operating conditions
Motor repair services may also provide additional services such as electrical redesigns, insulation upgrades, and mechanical modifications. Some companies may install high-temperature bearings and grease, or use multiple dip-and-bake varnish cycles. Motor repair services that specialize in vacuum pressure impregnation (VPI), epoxy treatments, dynamic balancing, and dynamometer testing are also available. Dynamometers are used in motor and engine testing to apply braking or drag resistance to rotation, and to measure torque at various speeds and power levels.
Related Information
CR4 Community—Checklist for Overhaul Motor, Rewinding Motor for Electrical Motor
Engineering360—Lowering Motor Speed with a Variable Speed Drive
Image credit:
Houghton International / CC BY-SA 3.0