Watch Glasses Information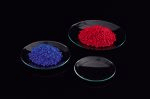 Watch glasses are circular, slightly-concave pieces of glass that are used by chemists to evaporate liquids and cover beakers during sample preparation. They are also used to hold solids during weighing. When used as a beaker cover, a watch glass prevents the ingress of contaminants while allowing gas exchanges to occur. When used to evaporate liquids, watch glasses allow laboratory personnel to observe the formation of precipitates or crystals.
Types
The Engineering360 SpecSearch database classifies watch glasses by material of construction. Buyers can also search for this type of labware by diameter and/or features.
Glass Watch Glasses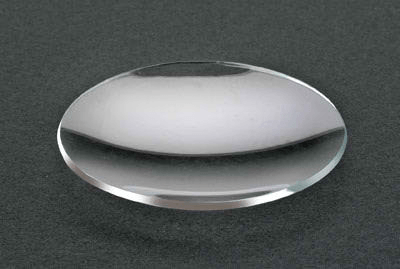 Glass labware can be sterilized in an autoclave or laboratory oven and then reused. Borosilicate and quartz glasses are common, and offer high resistance to thermal shock. Proprietary glasses such as KIMAX® (Kimble Chase), Pyrex® (Corning) and Zerdour® (Schott Glass) provide features such as added mechanical strength and chemical resistance. Laboratory buyers should consider all of their application requirements - including disposal and reuse - when selecting these and other glassware products.
Plastic Watch Glasses
Disposable plastic watch glasses are often used in lab work where cross-contamination during sample preparation could occur. EPDM has a suggested operating range of -70°F to 275°F, making it a good choice for many low-temperature applications. Neoprene watch glasses can be used over a wide range of temperatures and, like EPDM, resist degradation form UV light. Fluoroelastomer products have good heat, oil and chemical resistance; however, they often have poor low-temperature performance.
Specifications and Features
When selecting watch glasses, buyers can specify the desired diameter and may select products that are heavy-duty or disposable. Heavy-duty watch glasses are usually thicker than standard commercial glass or plastic labware. These products can withstand heavier workloads, too. Disposable plastic watch glasses are less expensive and lighter weight, but may not be recyclable. Buyers should check their local or institutional recycling guidelines to make this determination.
Resources
CU Boulder Organic Chemistry Undergraduate Courses
Image Credits:
ISOLAB | Nasco