Chromatograph Repair Services Information
Chromatograph repair services provide a cost-effective solution for refurbishment and repair for all types of chromatographs and chromatography system components. Companies that provide this service have the ability to work on gas chromatographs, liquid chromatographs, ion chromatographs, and supercritical chromatographs.
Chromatograph repair services include: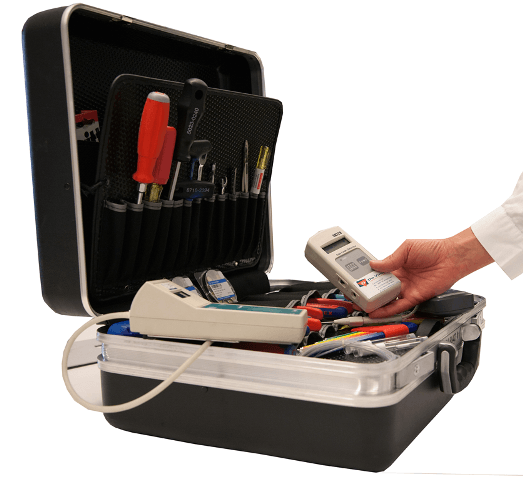 Preventive maintenance and calibration services to help avoid downtime and optimize performance
Visual inspection for correct installation, damage, or risk
Internal & external cleaning
Services may also include the checking of:
Cooling fans
Gas & liquid joints
Connections
Injector strip and clean
Detector strip and clean
System pressure/leak test
Seal & liner check
Replacement of worn parts
Voltage
Lubrication
Chromatography repair services have a variety of service categories, including:
Calibration service
Depot repair
Circuit board repair
On-site repair
Orbitrap repair
Instrument installation
Warranty repair
Chromatography repair services have various payment options, including contract, on-demand, and prepaid.
References
Image Credit:
Da Vinci Laboratory Solutions B.V.