Surface Finish Comparators Information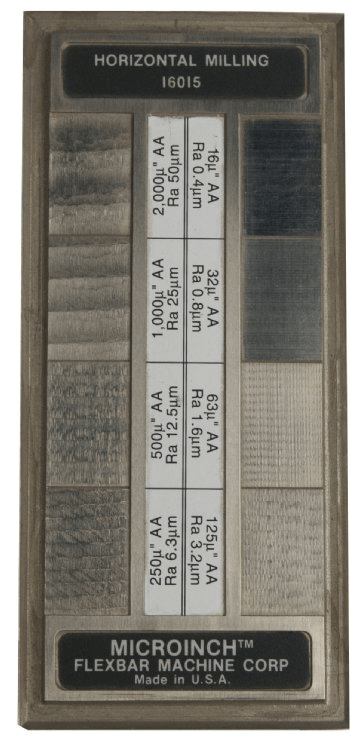 Surface finish comparators are tools that quantify the surface quality of a material that has undergone machining and surface finishing processes. Each manufacturing process has a specific surface finish comparator scale that when placed adjacently to a finished workpiece offers insight into the material integrity of the workpiece. Comparators include a value index to compare substrates relative to each other. These devices are no replacement for the accuracy of profilometers, but can be used for quick reference, as well as certified to provide a ranged measurement.
Surface finish comparators are available for many manufacturing processes, including:
Milling
Turning
Casting
Grinding
Blasting
Reaming
Lapping
Electric discharge machining
Surface finish comparators are often supplied as plates made of electroplated nickel. An engineer visually examines and scratches their fingernail across sections of the comparator and the workpiece, trying to find the most accurate mimic. This technique also helps identify peaks and valleys on the material surface, which can harbor micro-organisms and also serve as starting points for cracks and fatigue.
Image credit: