Broaching Machines Information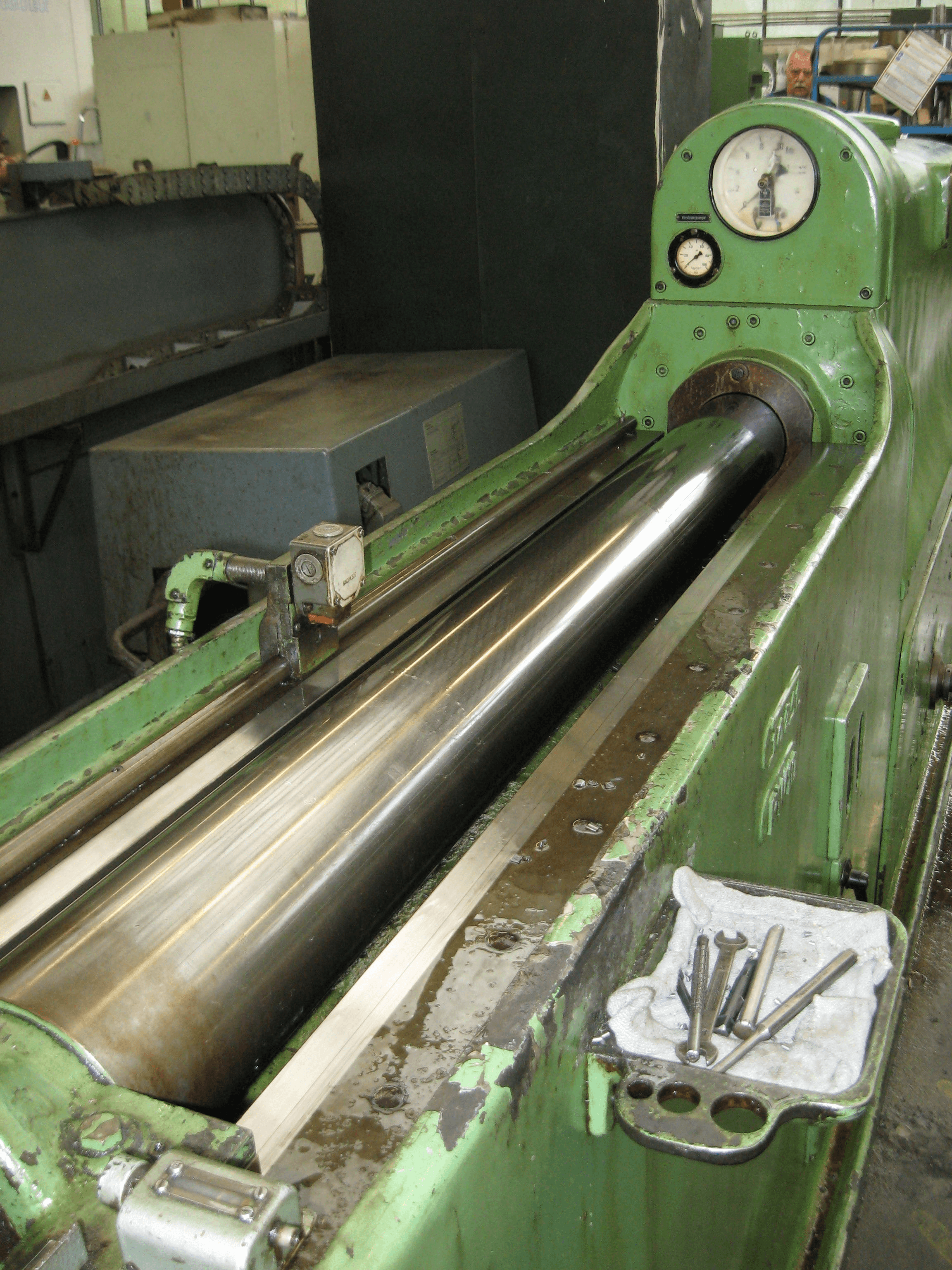 Broaching machines are special purpose machines. A broaching machine is widely used as a metal cutting machine for surface finishing by pressing a broaching tool on a workpiece surface. A broaching tool acts as a cutter, which consists of cutting teeth arranged in a row. A broaching machine works on the principle of proper offsetting of the workpiece and then performing work on it. The centerline of a workpiece and a broaching tool are aligned to each other at an offset position of 1°. This position generates a scalloping effect on the workpiece and allows the broaching tool to shear the workpiece. A workpiece is kept stationary and the broaching tool is rotated. In this way, only the leading edge of the workpiece is broached instead of the full surface.
Types
There are many types of broaching machines. Examples include a table up internal broaching machine and a vertical dual ram surface broaching machine.
A table up internal broaching machine is used to perform floor level operations and solve relocation problems.
A vertical dual ram surface broaching machine uses a dual ram broaching cutting tool and is used for heavy duty workpieces.
Other broaching machines are commonly available.
Specifications
There are several ways in which broaching machines function. Broaching machines set a workpiece in the proper position to the broaching tool and then apply a rotary broach or spline broach motion to it. In a rotary broaching motion, the broaching process takes place about the axis and can cut multiple edges by keeping the workpiece peripheral to the axis of the broaching cutting tool. In a spline broach motion, the broaching process gives a spline finish on the workpiece surface. Broaching machines are available in models ranging from 12 in. to 60 in. stroke capacities. A broach machine is designed to run at a maximum ram speed of 150 FPM. An external broach die of the broach machine should have a back taper of 1.25° at all surfaces. Broaching machines are designed and manufactured to meet most industry specifications.

Broaching machines are used in many applications. Broaching machines are widely used for:
stampings
screw machine parts
forging
casting operations
Broaching machines are also used for providing fine surface finishes in the automotive industry, the aerospace industry, and the power sector for designing electrical equipment.
Standards
Broaching machines should adhere to International Standards Organization (ISO) and American National Standards Institute (ANSI) standards.
Related Information
CR4 Community—How to Machine Inside Splines?
Image credit:
Dirk Gräfe / CC BY-SA 3.0