Gear Manufacturing Machines Information
Gear manufacturing machines are used to cut, form, and finish gear teeth. Gear manufacturing machines are used to perform processes such as hobbing, milling, grinding, lapping, and deburring. A gear is a mechanical machine element, which is used to provide positive transmission of power through the meshing of peripherally arranged teeth with a second gear.
Manufacturing Methods
Generally, universal milling machines are used for cutting, forming, and finishing of gears and can act as gear cutting, forming and finishing machines.
Following are gear manufacturing methods. Choice of manufacturing method depends on the material used for the gear and gear design.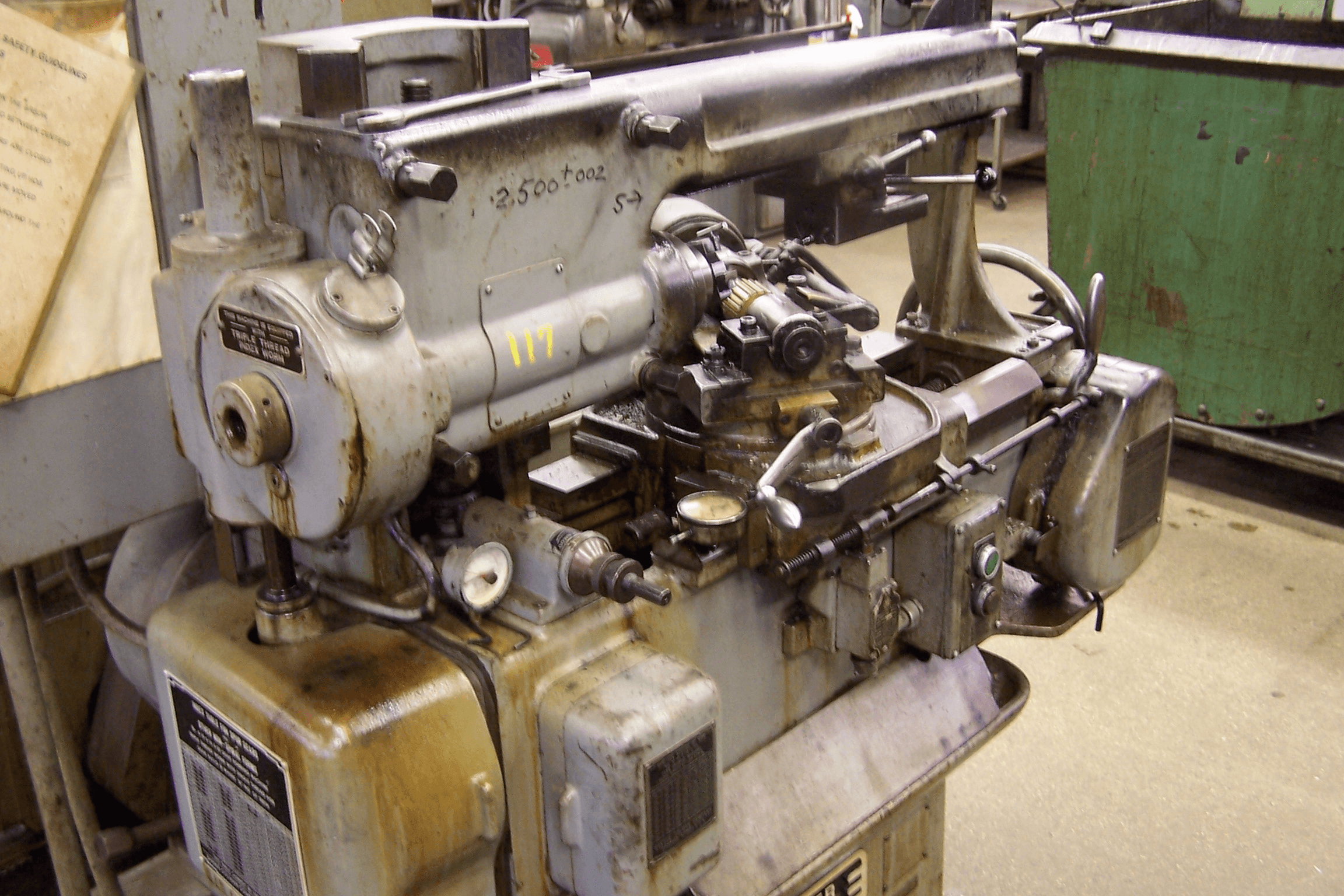 cutting
stamping
forging
powder metallurgical processes
plastic injection molding
machining
gear generating
gear form-cutting
Machining is the most common manufacturing method. Two processes for gear generating are hobbing and shaping. Gear form-cutting is achieved by broaching and milling.
Specifications
Gear manufacturing machines may be manual, semiautomatic, or automatic.
Hobbing is done on a single-purpose gear hobbing machine. There are two basic types of designs available for gear hobbing machines, horizontal work spindles, and vertical work spindles. In gear hobbing, the gear blank is first moved in toward the rotating hob until the proper depth is reached. As soon as the proper depth is reached, the hob cutter is fed across the face of the gear until the gear teeth are complete.
Grinding involves cutting of metal, through the use of a multipoint cutting tool, made up of a number of abrasive particles which have been bonded together into a grinding wheel of a desired shape. Gear grinding is used to finish very accurate and hardened gears. However, gear grinding is slow and expensive and is used only on highest quality, hardened gears.
Related Information
CR4 Community—Designing Precision Moulded Gears
CR4 Community—Implementation of GD&T on Gear
CR4 Community—Gear Failure Analysis
Image credit:
Wizard191/CC BY-SA 3.0