Modular Framing Systems Information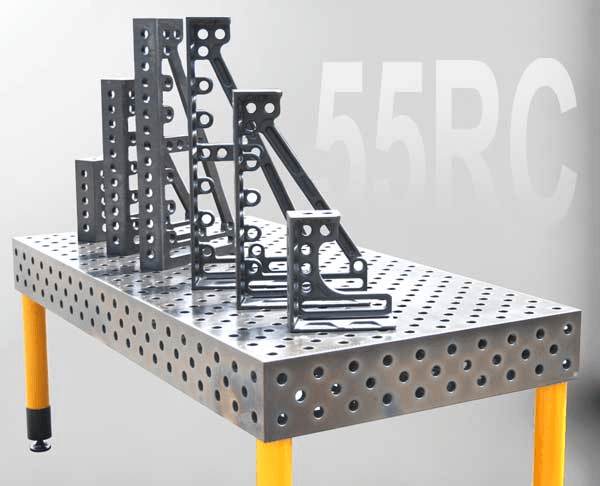 Modular fixturing and framing systems are industrial erector sets that can be made of steel, aluminum or composite. These systems are comprised of custom and standard parts that can easily be assembled and modified with limited hand tools. They have unique hole patterns and slots that allow for high levels of flexibility and customization. Metal framing systems are more popular but there are varieties that are made of fiberglass and other composites. These systems are commonly referred to as metal framing systems, strut framing systems, or channel framing systems.
Specifications
Modular framing systems and their individual parts are described by a number of specifications, including physical dimensions, weight, material, treatment, modulus of elasticity, and tolerance.
Thickness - thickness of the part or system.
Nominal dimension(s) (length, width, depth) - basic dimensions of the system or part.
Weight - weight of the system, measured in pounds.
Material - base material of the system, including steel, aluminum, or composite.
Treatment - treatments to the base material that provide corrosion resistance.
Modulus of elasticity - description of the system or part's tendency to non-permanently deform under stress.
Tolerance - a indication in the permissible limits of variation in any physical dimension specified.
Image credit:
Bluco Modular Fixturing