Stranders, Bunchers and Cablers Information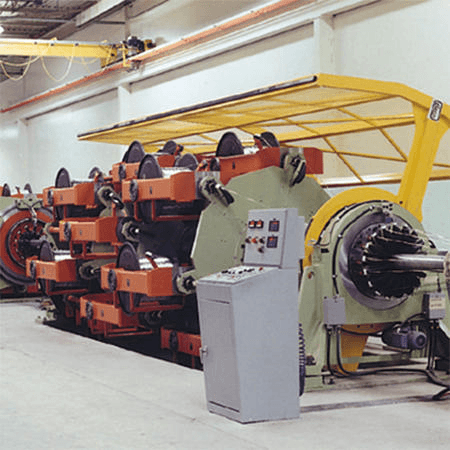 Stranders, bunchers and cablers are used to twist together wires, conductors and cables. Stranders are machines containing reels of materials to be twisted that rotate around a central axis and a take-up reel that is located outside the rotating member. Bunchers and cablers are rotating machines where the take-up is inside the rotating part of the machine, and the supply wire is located outside of the rotating member. The difference between a buncher and a cabler is the material processed. Bunchers are used with un-insulated wire and cablers are used with insulated cables.
Stranders twist fibers or wires together. Many different machine variations exist for different applications, such as stranding aramid fiber, fiber optic ribbon, and bare and insulated electrical wire. Machine types include planetary, tubular, double and single twist, roll form, rigid and fiber optic.
Cable bunchers twist un-insulated strands of wire for the construction of building wires, power cables, communication cables, HDMI cables, and computer cables.
Cabling machines are similar to bunchers, however they are used for insulated cables to manufacture multi-core rubber cables, plastic power cables, telephone cables, signal cables, and control cables.
Image credit: