Distress Radiobeacons Information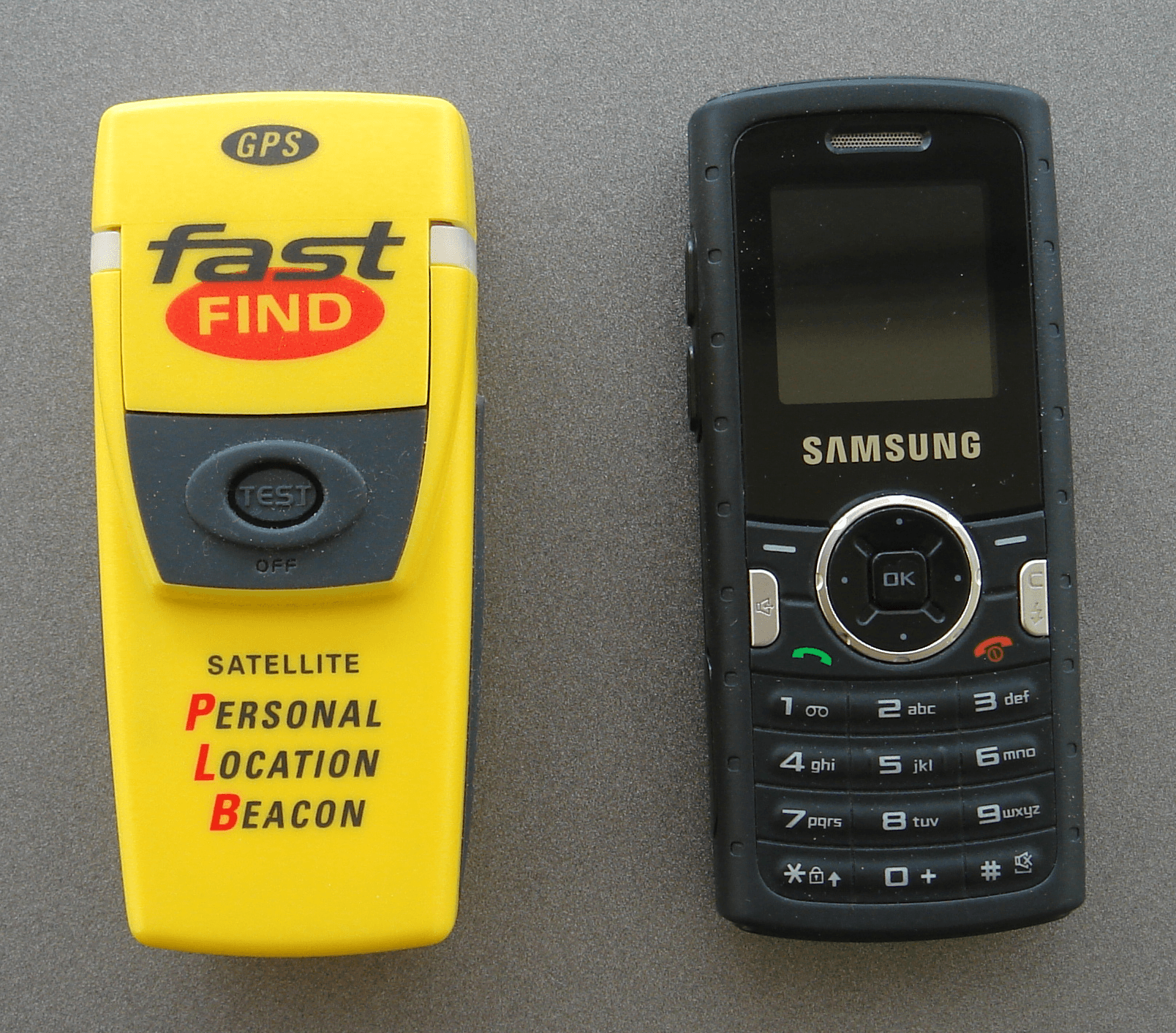 Distress radiobeacons transmit a radio frequency that alerts a monitoring station of emergencies when in remote locations. They are used by airplanes, ships, and individuals to request emergency response and rescue.
When the beacons activate a signal is transmitted to a terminal where operators can determine the beacon's location by doppler or GPS triangulation. Beacon activation can be toggled by a button, and some have auto-triggers such as water immersion sensors or accelerometers. Beacons are self-contained, ruggedized devices with long-life batteries. Their use is discouraged in locations where typical emergency response infrastructure exists.
Most beacons have sealed batteries that last five years. Usually the manufacturer requires the unit be returned for battery replacement and testing to prevent an end-user from performing maintenance and possibly compromising beacon operation.
A regional rescue operations center mobilizes a response to an emergency beacon, such as dispatching helicopters or vessels to the beacon location. Such beacons emit a radio signal that is tracked strictly by the Cospas-Sarsat search and rescue satellite program, which was established in 1979 by the United States, Canada, France, and the USSR. Cospas is a Russian acronym that translates into "space system for the search of vessels in distress" and Sarsat is an English acronym that stands for "search and rescue satellite-aided tracking."
Cospas-Sarsat
This system consists of satellites and ground stations around the world. The emergency radio beacons transmit on the 406 MHz distress frequencies. In case of a distress call, Cospas-Sarsat listeners alert the nearest rescue center.
As of February 2009, the 121.5 MHZ and 243.0 MHz "siren" frequencies are no longer monitored for distress signals. The Cospas-Sarsat system only listens for digital signals on the 406 MHz frequency and no radio beacon made today solely transmits in these these older frequencies. The newer digital signal transmits data about the craft and its registration. Many of the new radio beacons still include a separate transmitter for the lower frequency analog sirens. The older analog signal allows local or regional search and rescue teams to home in on the distressed craft using old radio location technology.
All Cospas-Sarsat radio beacons have to be registered with the authority that manages this system, along with vital information about the type of vessel and owner. In the USA, the FCC oversees the registration. Registration and rescue is free, but registration is required. Accidental false alarms must be reported as soon as possible to the Cospas-Sarsat authority. The beacon's unique identifier number (UIN) recognizes every beacon made by any manufacturer.
Types
Emergency Position Indiciating Radio Beacon (EPIRB) - Primarily for maritime use on boats and ships. Category I EPIRBs are auto-triggered, and Category ll EPIRBs are manually or automatically triggered.
Emergency Location Transmitter (ELT) - ELTs are employed on aircraft. Modern ELTs have a lower rate of false alarms and improved crash survivability.
Personal Locator Beacon (PLB) - PLBs are carried by individuals and manually activated. They are primarily used by hikers, backpackers, and others at risk of being lost or injured in backwoods recreation and outdoor activites.
Specifications
Application is the primary means of differentiating models of radio beacons. EPIRBs are for watercraft, ELTs for aircraft, and PLBs are for personal use.
A secondary beacon, such as an older analog siren signal, help rescuers narrow a search area. GPS-enabled radio beacons offer superior locating capabilities. Other features, like strobe lights and VHF radio transceivers, offer improved functionality for those who need to be rescued.
Resources
Wikipedia—International Cospas-Sarsat Programme
USCG Navigation Center—EPIRB (EPIRB)
Image credit: