Pharmaceutical Packaging Services Information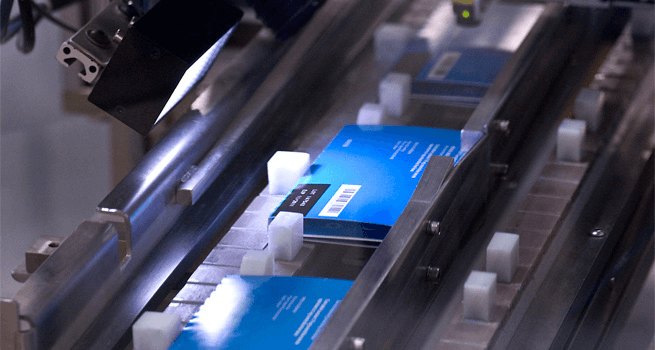 Pharmaceutical packaging services are contract packaging services that focus on pharmaceutical products. Common types of pharmaceutical packaging include blister packs, bottles, and pouches. Pharmaceutical packaging has specific requirements to guarantee the safety of products and to keep them free from contamination. A clean room facility is often used during processing.
A variety of packaging types are available for pharmaceutical products, such as:
Blisters
Bottles
Pouches or sachets
Tubes
Syringes
Auto-injector pens
Secondary services are also sometimes provided by pharmaceutical packaging services, including:
Cartoning
Walleting
Kitting
Labeling for parenterals and injectables
Child-resistant and compliance-prompting packaging
Device assembling
Overwrapping
Graphic designing
Quality assurance
Anti-counterfeiting
Materials and Features
A range of packaging material are offered, such as:
Thermoplastics, including polychlorotrifluoroethene (PCTFE), polyethylene terephthalate (PET), polypropylene (PP), polyvinyl chloride (PVC), and polyvinylidene chloride (PVdC)
Cyclic olefin copolymers (COC)
Clear, tinted, metallized, and opaque films
Multilayered, cold-formed (foil-foil or alu-alu) structures, including 3 ply and 4 ply as well as advanced desiccated structures
Soft- and hard-tempered foils
Peelable paper-foil structures
Peel-push paper-foil or poly-foil structures
Desiccated foil-lidding structures
Glass
Pharmaceutical packaging may offer various features, including:
Child-resistant closures
Lot and expiration date printing
Pressure sensitive liners and seals
Desiccant inserts
Bar code verification labels
Neckbands, for tamper-evidence
Special Capabilities
Pharmaceutical packaging services can often accommodate specific product requirements, such as nitrogen flushing for pharmaceuticals with oxygen sensitivity, low humidity environments for drugs with moisture sensitivity, and modified lighting environments for products with light sensitivity. Cold chain capabilities can extend the shelf life of pharmaceuticals, in particular biologic-based drugs, by maintaining the products at low temperatures, typically from 2 to 8 °C.
Standards
Vendors providing pharmaceutical packaging services normally have production facilities and operational procedures that are in compliance with current good manufacturing practices. cGMP standards are developed by national and international organizations such as the Food and Drug Administration in the U.S. and the World Health Organization. cGMP guidelines ensure that pharmaceutical products are safe for human use by establishing best practices for manufacturing, testing, and quality assurance.
cGMP guidelines comply with several important principles:
Manufacturing processes are clearly defined, documented, validated, and controlled
Operators are trained in the proper defined procedures
Hygiene is maintained in manufacturing facilities
Inspection and quality assurance is performed
Records document that defined procedures have been followed and enable tracing of batch histories
Image credits:
Packaging Coordinators, Inc. | Pharma Packaging Solutions