Laser Marking and Laser Engraving Services Information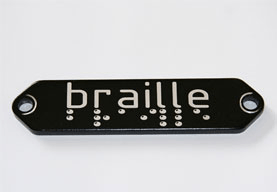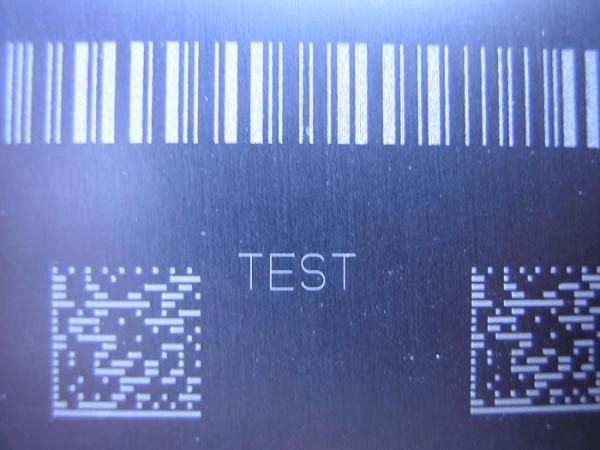 Image Credit: Pad-printing | Caliber Engraving | Protomatic
Laser marking and laser engraving services use a computer-controlled laser beam to discolor the surface of a component, or engrave it by vaporizing the material. The laser can be positioned and controlled very accurately, allowing for a variety of effects to be achieved.
Laser Marking Capabilities
Laser marking services and laser engraving services differ in terms of material capabilities and printing capabilities. Some laser marking services and laser engraving services
Print company logos or graphics onto products or packages. Others apply semi-permanent markings, often by stamping with inks that can be washed away with special solvents.
Print bar codes, matrix codes, universal product codes (UPC), or serial numbers for product identification purposes.

Print certification or regulatory symbols so manufacturers can indicate compliance with standards from organizations such as Underwriters Laboratories (UL), the Canadian Standards Association (CSA), or the Council of Europe (CE).
Video Credit: laserfreak2009/ CC BY 3.0
Engraveable Materials
Materials that can be marked and engraved with lasers include:
Metals
Plastics
Rubber
Glass
Stone
Marble
Granite
Foam

Composites
Laser Marking and Engraving Services
Selecting laser marking and laser engraving services requires an analysis of services offered and secondary capabilities. There are five parameters for services offered:
CAD/CAM support- Computer aided design (CAD) is used to design products quickly and accurately. Computer aided manufacturing (CAM) is used to fabricate products directly from CAD outputs.
Design assistance- Design assistance is when the supplier aids with the concept and predictions for manufacturing.
Prototyping- Prototyping creates a functioning replication of the actual product.
Short-run production- Short- run production creates low product volumes.
Full-scale production- Full- scale production creates high product volumes.
Inspection or quality control- Inspection includes reports and statistical process control data created by the supplier.
Certifications for original equipment manufacturer (OEM) specifications are also available.
With regard to secondary capabilities, laser marking and laser engraving services may provide:
Three-dimensional (3D) engraving
Computer numerical control (CNC) engraving
Dot peening or dot peen marking
Dry offset printing
Electrical discharge machining (EDM)
Electrochemical marking or etching
Embossing or debossing
Hot stamping services

Additional capabilities for laser marking services and laser engraving services include: indent marking, letterpress printing, pad printing, rotary engraving, screen printing or silk screening, scribing, sublimation transfer, and water jet or abrasive machining.
Regulatory Standards
Laser marking and laser engraving services adhere to a variety of certifications and regulatory standards, including AS 9000, AS 9100, and QS-9000. Their services follow main quality standards:
International Standards Organization: ISO 9001:2000, ISO 14001, ISO 13485:2003, and ISO/TS 16949:2002.
U.S. Food and Drug Administration (FDA).
Military specifications (MIL-SPEC) or military standards (MIL-STD).