Lab-on-a-Chip (LOC) Devices Information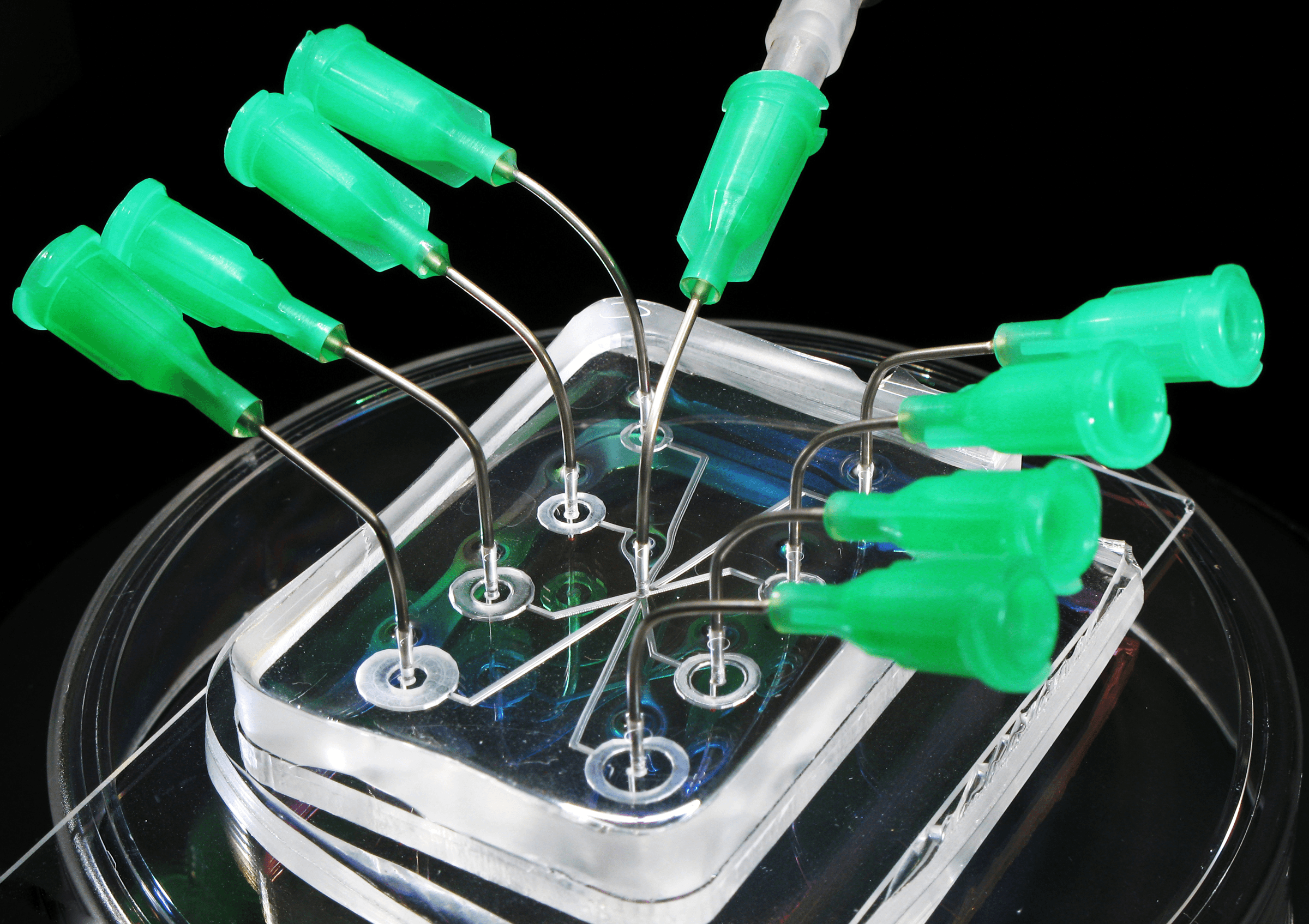 Lab-on-a-chip (LOC) devices are integrated semiconductor devices that serve as a laboratory for the testing and analysis of very small chemical and clinical samples. Normally, these instruments and analytical devices consist of a network of channels that are built on a semiconductor die for use as a micro or nano lab. As a rule, LOC devices are designed to handle extremely small amounts of fluids such as blood and human serum. Most LOC products have embedded capabilities for chemical or biological analysis. Typically, microfluidics technology is used for the analysis of biological samples. LOC workstations are also available. Most LOC devices are etched onto glass or polymer substrates.
Specifications
LOC device specifications include:
weight
physical dimensions
line voltage
line frequency
power consumption
ambient operating temperature
LOC devices that come with integral software carry specifications for the computer processor, memory, number and type of ports, hard disk, and operating system.
Features
Selecting LOC devices requires an analysis of features and benefits. As a rule, LOC products are faster than gels and can analyze 10 or more samples in 30 to 40 minutes. LOC devices are also relatively easy to use. Typically, an operator just loads the chip and presses a start button. Some LOC products feature ready-to-use assays or pre-packaged reagent kits. LOC benefits include contamination-free hardware, data reproducibility, and ease of handling and storage. Lab-on-a-chip (LOC) devices can quantify individual fragments per sample and provide purity results for the two-color analysis of fluorescently-stained cells.
Applications
LOC devices are used mainly in medicine, chemistry, and nanotechnology. Applications include dilution, mixing, sample handling, chromatographic separation, staining, dilution, and detection. Some LOC devices are used in the analysis of proteins, deoxyribonucleic acid (DNA), or ribonucleic acid (RNA). Others are used to detect genetically-modified organisms, optimize protein purification methods, or amplify mitochondrial DNA sequences. LOCs for glycoprotein sizing, flow cytometric analysis, and the development of cellular assays are also available. Often, LOC devices are used in place of gel electrophoresis for DNA fragment analysis and RNA sample quality control (QC).
Standards
Safety standards for LOC devices are available from the International Electrotechnical Commission (IEC), the Canadian Standards Association (CSA), Underwriters Laboratory (UL), and other standards organizations.
Related Information
Electronics360—Diagnostic Lab on a Chip Produced for Mere Penny
Engineering360—Cheap Chips May Expand Access to Medical Diagnostics
IEEE Spectrum—Computer Diagnoses Skin Cancers