Centralizers (oil and gas) Information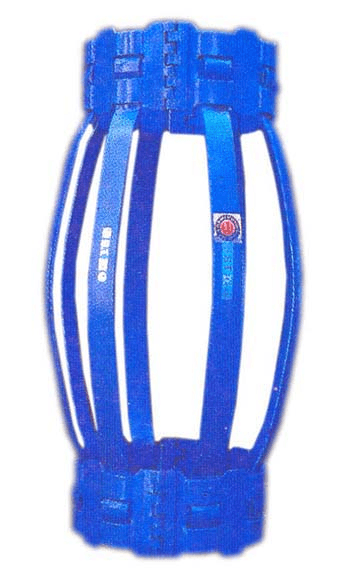 Centralizers position the casing or tool string in the center of the tubing, casing, or wellbore. They may be used for cementing operations or for tool placement.
Tool-string Centralizers
Tool-string centralizers poition wireline tools within a tubing, casing, or wellbore. They prevent tool hang-up, general obstruction from the wellbore, and aid in fluid displacement through the annulus.
Casing Centralizers
Casing centralizers, also referred to as cementing centralizers, are mechanical aids strategically placed along a casing string within a well bore for cementing operations. This helps equalize cement distribution around the casing string, allowing for a positive seal from the formation. There or two basic types of casing centralizers, bow-spring and rigid centralizers.
Bow spring centralizers are slightly larger in diameter than the well bore, so they become slightly compressed when inserted into the well bore. They are often used in vertical wells as there is near zero deviance in annular space about the tool.

Rigid centralizers are slightly smaller than the well bore. They are more commonly used in deviated or horizontal well bores where the weight of the casing string would cause a bow spring centralizer to experience eccentric compression which could jeopardize the seal.