Maintenance, Repair, and Overhaul Services Information
Maintenance, overhaul, and repair services (MRO), also known as maintenance, repair and operations services, provide life cycle upkeep that may be periodic, out of service scheduled preventative maintenance or damaged equipment (corrective) repair, retrofit, or rebuild. Though a clear majority of MRO services are aviation and aerospace related, any products or equipment with high costs and long life cycles are likely candidates. Good examples are military vehicles and systems, marine vessels and facilities, mass transit vehicles, electric power generation, and large manufacturing equipment. A separate but related type of MRO service is aimed at providing consulting and software support for companies wishing to optimize supply chain operations.
The CAPA Centre for Aviation estimates that the global market for MRO services is worth up to $50 billion US in the aviation industry alone. As initial expense and performance criticality increase, the need for MRO services also will increase. Equipment whose failure represents the highest costs in terms of lost revenue or human lives is of utmost importance. Equipment such as aircraft, defense systems and power generation are excellent examples of the needs and benefits of both scheduled and unscheduled maintenance.
Common Industries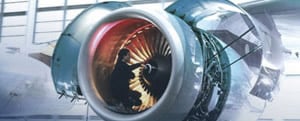 Aviation—Manned and unmanned, fixed wing, and rotary wing aircraft are all subject to stringent maintenance rules. Failure of a flight system or component in a commercial or military aircraft can mean catastrophic loss of life. The nature of aerospace flight, high visibility, and the need for absolute safety makes it by far the greatest consumer of MRO services.
Military—Other military equipment including land vehicles, communications, weapons, and fire control systems all need to operate when called on to do so. MRO services are often performed by enlisted men and women, but many are contracted out. MRO service contracts are often lucrative as they can easily exceed the price of the original equipment purchased.
Marine—MRO is important to maximize the utilization and safety of a marine vessel. Navigation, propulsion, and seaworthiness systems need to be in top operational status. Naval warships must be ready where and when they are needed and commercial shipping profits are tied to the uptime of a transport or cargo ship.
Energy production—Drilling, exploration, transport, and refining of crude oil is a good example of high investment equipment requiring life cycle maintenance. Well-maintained refineries will be able to produce fuels more efficiently, consequently boosting the throughput to meet demand. The energy sector, especially refineries, is an example of market forces working against MRO. When energy prices are high, companies are reluctant to scale back production. In lean times, funds to perform MRO are difficult to obtain. Contract maintenance, repair, and overhaul services providers are particularly valuable if they allow oil companies to minimize downtime.
Electric generation—Gas and steam turbine maintenance requirements are similar to their aircraft powering cousins. The high cost and long lifespans of all rotating generation equipment make power plant MRO services key for optimal output and profits. Gas turbines including combined heat and power systems (CHP) represent the largest and fastest-growing sector in worldwide power plant MRO services market. Wind turbines present their own set of challenges as MRO often needs to take place hundreds of feet above the ground.
Industrial—Plant MRO involves fixing any mechanical, plumbing, or electrical device should it become out of order or broken. Smaller, common maintenance activities are handled by internal crews unless this function is out sourced. More commonly, MRO services will be brought in to address life-cycle upkeep needs for larger, more expensive equipment such as metal working machines or foundry equipment.
Service Types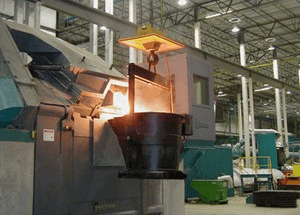 Repair—Repair is required when a system or component either fails completely or when condition and performance monitoring equipment indicate that a measured component is outside of an acceptable performance range. Repair can be done in place or the affected equipment can be removed from the system and then repaired. Welding, machining, rebuilding, and replacements are several ways an engine, machine, or marine system can be repaired and returned to service.
Retrocommisioning—A term used in facilities management to examine an entire HVAC system to determine potential areas of improvement. This system-wide approach seeks to identify operational improvements that will increase occupant comfort and save energy. Retrocommisioning, through diagnostic testing, focuses on operations and maintenance improvements. Needed capital improvements may be identified and recommended through the process.
Rebuild or overhaul—When equipment or a system no longer meets desired performance expectations, an overhaul can take place. While repair focuses on the failed component of a system, overhaul involves rebuilding a system through disassembly and inspection to identify defective, damaged or worn parts. The substandard parts and components are repaired or replaced. Finally the equipment is reassembled and tested before returning to service.
Scheduled maintenance—Also known as preventative maintenance or life cycle care, scheduled maintenance is applicable to virtually all high-cost, long-life-span equipment. These periodic activities involve a list of visual and instrumented checks as well as replacement of wear items, filters, and other equipment. The maintenance schedule can be determined by hours of run time, distance, or by calendar dates. Many industrial manufacturing enterprises have "shutdown" periods so that annual MRO servicing and maintenance can occur.
Supply chain consulting focuses on managing and maintaining a supply chain of MRO related parts and equipment. Services can include procurement, inventory optimization, information management, replenishment control and materials distribution, and reporting. The main measurable goal of MRO consulting is reducing total cost while improving MRO supply chain processes.
Image credits:
MIAT College of Technology | IEEE GlobalSpec