Profile Home
About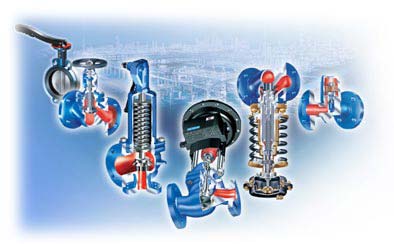 ARI Valve Corporation
The Obvious Choice
What We Do
ARI products are in service around the globe. Whether it is manufacturing cars, ships, chemicals, food processing or heating technology, you will find ARI where any fluid, liquid, gas or vapor needs to be isolated, secured or regulated. As a perennial member of more than 30 representatives on all continents around the globe, we can provide you with the advantages of a reliable partnership – wherever you are.
Our Commitment to Quality
We are aware that customers expect rapid response and delivery and our competitive strategy includes a large, often customized inventory to support the most individual requirements demanded by today's markets. The German manufacturer utilizes a flexible manufacturing process that enables us to respond promptly to the most demanding requirements, while still maintaining the highest levels of quality through our quality assurance processes. Certificates of approval include ISO, TUV, Lloyds Register Quality Assurance, Det Norske, BV, CCS, ASME, CRN, GOST-R among others.
The ARI philosophy: "One source for all your needs."
A closely coordinated concept of a wide range of product solutions, satisfying even the most demanding operating conditions, ensures more flexibility, more capacity and therefore greater economy.
ARI Valve…The Obvious Choice
DIN and ANSI Control Valves with Bellow Stem Seals or Gland Packing
Globe Valves with or without Bellow Seals, Strainers
Check Valves
Seawater Valves
Butterfly Valves
Safety Relief Valves
Triple Offset Valves
Steam Traps
Steam Manifolds
For Thermal Oil Heat Transfer Systems, Steam, Feed Water, Gasses, and Hot & Cold Fluids.
Technical Articles