About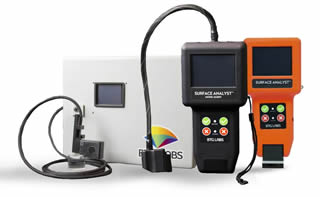 BTG Labs Leads Innovation in Surface Science
BTG Labs specializes in partnering with manufacturers to optimize their cleaning and adhesion processes to guarantee zero defect production.
With our expertise in manufacturing, materials science, and our development of innovative inspection equipment, we provide manufacturers with predictive analytics that make it possible to anticipate challenges before they start. When manufacturers can be proactive instead of reactive, there is no problem they aren't prepared for.
BTG Labs equips manufacturers with the insight to reduce scrap, recalls and rework caused by adhesion and cleaning failure. Our action-oriented services, coupled with fast, easy, accurate and non-destructive surface inspection products provide quantifiable, repeatable tests that produce results that will allow manufacturers to predict problems before they occur.
Partner with BTG Labs to use smart analytics to predict material surface cleanliness and guarantee reliable cleaning, coating, printing, painting and bonding performance.
Supplier Directory Categories
Brighton Science is also listed in these categories:
Technical Articles