About

For 21 years, BW Technologies by Honeywell has been an industry-leading producer of innovative gas detection instrumentation through their commitment to providing customers with high performance, dependable products backed by exceptional customer service and support. BW Technologies designs, manufactures and markets innovative global gas detection solutions for a wide variety of applications and industries. Reliable, technology-driven instruments provide cost-effective gas detection solutions for your portable, fixed and stand-alone needs.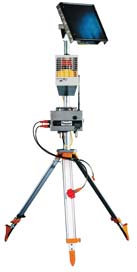 BW's portable detectors range from zero-maintenance single-gas to feature-rich multi-gas units, and come with a variety of features such as datalogging, event logging, audible/visual/vibrating alarms, water resistance, backlighting, automatic self-tests, a concussion proof boot and continuous LCD. BW's ergonomic, compact family of personal monitors is available with a wide variety of accessories.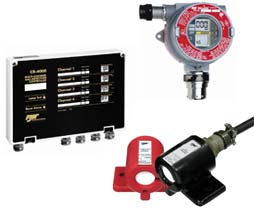 Protecting against potentially dangerous and life-threatening atmospheric conditions is the aim of BW's products. Their single and multi-gas hand-held devices monitor an extensive range of gases including hydrogen sulfide, oxygen, carbon monoxide, combustible gases, VOCs (volatile organic compounds) and other toxic gases.
Supplier Directory Categories
BW Technologies by Honeywell is listed in these categories:
Technical Articles

Electrochemical Oxygen Sensors (.pdf)
(Gas Sensing)
The oxygen sensors used in BW instruments are of the self-powered, diffusion-limited, metal-air battery type. They are comprised of an anode, an electrolyte and an air cathode. Oxygen sensors are... (
View Full Article
)