About
Located in Holland, Michigan, Brawn Mixedr has been manufacturing high-quality industrial mixers and mixing systems for liquids since 1993.
From multi-unit, multi-facility industrial mixer applications, to pilot-scale mixing systems; for mixing applications from bio-pharma cleanrooms to mining, Brawn Mixer brings confidence, and removes risks from industrial mixing operations .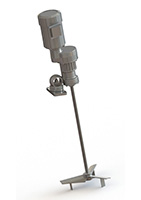 Engineered Liquid Mixing Technologies
Brawn Mixer liquid mixing systems are engineered to the specific processing requirements of each mixing application. High-performance materials of construction and build specifications ensure reliability; proper design and engineering increase operating efficiencies; and extensive process expertise improves output quality.
Supplier Directory Categories