About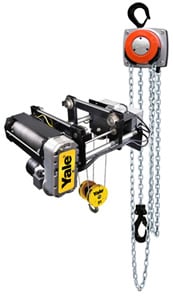 Providing Products and Application Knowledge to Help Customers Lift, Position, or Secure Materials Easily and Safely
Columbus McKinnon Corporation is a leading worldwide designer, manufacturer, and marketer of material handling systems and services, which efficiently and ergonomically move, lift, position, or secure material. Key products include hoists, actuators, cranes, and lifting and rigging tools. With a rich 139-year tradition, the company is focused on commercial and industrial applications that require the safety and quality provided by its superior design and know-how.
The Columbus McKinnon family of brands include:
CM
Yale Shaw-Box
Abell-Howe
Budgit Hoists
Chester Hoist
Coffing Hoists
Little Mule
Unified Industries
Call Columbus McKinnon at 800-888-0985 for all your material handling needs.
Supplier Directory Categories
Technical Articles