About
Servo and Motors Division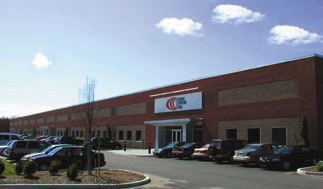 Motion control products deliver high performance motion solutions to a wide range of industries including semiconductor, life sciences, automated assembly, test and measurement and packaging. Headquartered in the US with a division in England, Copley Controls has 20 years of experience in OEM partnerships. Their global commitment is backed with sales offices and local technical support in the US, Europe and Asia.
High Power Division
With over 6000 Gradient Amplifier systems installed world-wide, in the medical MRI market and many other multi-axis/multiple output high power applications; including custom AC inverters, high current sources, electromagnetic drives, vibration excitation power source, battery charge/discharge power sources, motion control and many other industrial high current projects, Copley continues to innovate and develop strong customer support programs.
Amplifiers and Distributed Control Software
From networked servo and stepper amplifiers for distributed control to traditional torque amplifiers, Copley has the solution for your system architecture requirements. Amplifiers are available in a flexible range of packaging options in the 250W -5kW power range. Copley software tools make distributed control system commissioning fast and simple. Advanced tuning and commutation algorithms, made possible by state-of-the-art DSP technology, maximize motor performance.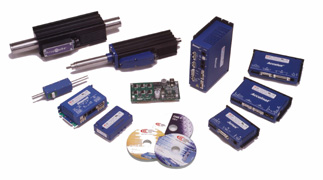 Copley also offers OEM custom solutions. Their engineering team responds quickly to enhance software, design a unique custom or package an amplifier in a subsystem. Contact a Copley application engineer today to define the right solution for you.
Linear Motors and Actuators
Copley is the inventor of the tubular linear motor setting new standards for performance and ease of mechanical integration. Patented magnetics deliver unprecedented repeatability without the need for a linear encoder – an optimal solution for high dynamic, medium precision applications. Copley also offers a full range of cost-effective motor components and modules with integrated bearings and high resolution encoders for applications that require high precision positioning.
Plug-and-play cabling makes installation fast and trouble-free. The rugged simplicity of the motor and high MTBF of the amplifier combine for the highest reliability. With over 25,000 motors shipped, Copley is a world leader in the application of linear motors.

High Power Amplifiers and AC Power Source Systems
Copley Controls was first to deliver high power 4-quadrant, filtered output DC high current amplifiers. These high current amplifiers operate at high switching frequency enabling L-C filters to be built into the amplifier cases. The result is a low noise PWM power amplifier with characteristics much like a linear amplifier, but with out the linear's high dissipation and bulk.
Copley High Power amplifiers and AC power source systems range from 15 KVA to 300 KVA. These are low noise PWM power amplifiers with characteristics much like a linear amplifiers, but without the linear's high dissipation and bulk. The complete range of wide bandwidth amplifier products offer state-of-the-art MOSFET and IGBT technology in a high efficiency PWM circuit design. Each can operate as a current or voltage source and may be connected in a MASTER/SLAVE configuration for very high load currents. Copley High Power amplifiers are manufactured either as individual units, or complete systems. These Power Source Systems may include DC power supplies, air chambers, water cooling and display panels fully integrated into rack assemblies for single or multi-output requirements.
Supplier Directory Categories
Copley Controls Corp. is listed in these categories: